Malware and Ransomware Protection
Phish Protection's Technology Protects Against Malware and Ransomware
Beware malware and ransomware
Whether it's called viruses, worms, Trojan horses, spyware, adware or ransomware, malware is software designed with harmful intent. And it's almost always delivered via your inbox, through phishing attacks.
Ransomware, a type of malware, encrypts the victim's files, making them inaccessible, and demands a ransom payment to decrypt them. While most ransomware requires the victim to open an attached file, the WannaCry worm traveled automatically between computers without user interaction, making it hard to detect for ordinary anti phishing software.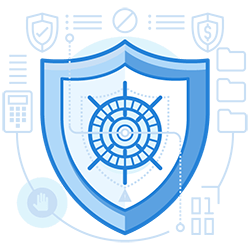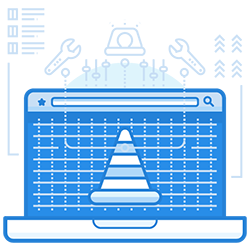 Ransomware is a big and growing threat
Ransomware is a rapidly growing threat to businesses. There were 181.5 million ransomware attacks in the first six months of 2018. That marks a 229% increase over the same time frame in 2017. And mobile ransomware rose by over 250% in 2017. All your devices are at risk for ransomware, if you don't have reliable email phishing prevention.
Being forced to pay a ransom may not resolve your problem. According to Kaspersky, while 36% of affected companies paid the ransom, 17% who paid never recovered their data even after paying. Kaspersky further reported that 34% of businesses hit took a week or more to recover full access to their data. If you get affected by ransomware, you may not get your data back and if you do, it will probably take a while.
Ransomware contains many different threat vectors
Ransomware is generally delivered in one of two ways: either the email contains a threatening attachment or the email contains a malicious link. While executable file attachments are the most obvious ransomware threat, attackers have become more sophisticated by hiding malicious macros and scripts inside ordinary documents like PDFs and Word documents.
When combined with threats like domain name spoofing and spear phishing, victims are easily tricked into opening an otherwise unsuspecting attachment in what appears to be an email from someone they know. It takes more than a single approach to protect against ransomware and offer a solid spear phishing protection solution.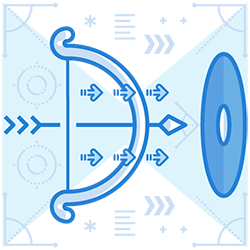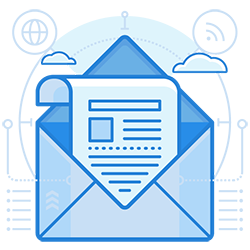 A comprehensive email security solution is required to prevent attacks
Malware and ransomware attack organizations on a variety of fronts and with a myriad of techniques. Preventing these attacks requires a comprehensive email security solution and phishing and malware protection that can protect your company from all these threats.
Phish Protection's comprehensive email security solution protects your company from malware and ransomware:
Links embedded in emails are checked in real time

Attachments with executable files are quarantined

Attachments with non-executable files are scanned for macros and scripts

Zip file attachments are scanned nine levels deep

Email addresses are checked against customized lists for spoofed domains

All devices are protected: Windows, OS X, iOS, Android and Linux

All servers are protected including on premise or hosted email including Office 365 – with office 365 advanced threat protection
Enterprise-class email protection without the enterprise price
For one low monthly price and no per-user fees, Phish Protection's integrated email security solution protects your employees from business email compromise (BEC) and many other email threats. 24×7. On any device. With features you'd expect in more expensive solutions:
All Plans Come With
Stops business email compromise (BEC)
Stops brand forgery emails
Stop threatening emails before they reach the inbox
Continuous link checking
Real-time website scanning
Real time alerts to users and administrators
Protection with settings you control
Protection against zero day vulnerabilities
Complete situational awareness from web-based console
7500+ Organizations Trust Us
Thousands of System Administrators, IT Professionals and Executives use Phish Protection to defend their users and thier mailboxes. Sign up and protect your organization from phishing attacks in less than 5 minutes.