Phishing Training & Simulation Pricing
Simulation Training
Our security consultant will be in touch in one business day by email to schedule your demo, and answer any simulation training related questions that you may have.
Example Yearly Pricing
| | |
| --- | --- |
| Users | Cost (yearly) |
| 5 | $100 |
| 25 | $500.00 |
| 35 | $630.00 |
| 50 | $825.00 |
| 100 | $1,200.00 |
| 125 | $1,362.50 |
| 150 | $1,525.00 |
| 200 | $1,850.00 |
| 250 | $2,175.00 |
| 500 | $3,800.00 |
Prices above are indicative only based on volumes shown. Please submit an enquiry to get the cost for your specific volume of users.
Phishing Simulator
Our Unlimited Phishing Test Simulations/Campaigns
Facility to send unending phishing simulation tests/exercises to your intended users.
Predefined Template Collection
Choose from a range of ready-to-use templates from our extensive template library.
Collection of Customizable Templates
Optimize the blueprints depending on your unique business requirements.
Creation of Templates
Create your phishing samples, starting from the very basic to advanced ones.
Cloning Tools For Website
Use our unique URL replication tool for cloning other sites for a practical simulation.
Professional Template Services
Design your template pattern with help from our team of experts, based on your requirements. Our team collaborates with you to create new prototypes, templates, or other designs to cater to your specific requirements. It includes designing email message templates, landing page requirements, or training framework to match the particular needs of your enterprise.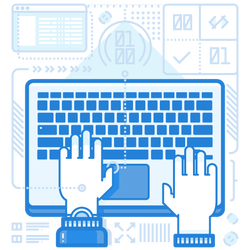 Phishing Awareness
Built-In Training Material
The inbuilt training module has different settings that enable you to send immediate feedback to the users if they perform any undesirable action with a simulated phishing email. It includes sending messages to the user advising them to refer to the organization's policies & procedures by redirecting them to the specific URL such as the organization's home page or providing other reference material in the form of videos or other available means. It is possible to create your content or use the existing ones.
Integrated Learning Management (LMS Integration)
The phishing systems integrated into different organizational learning management systems (LMS)
Creating a Training Page
Create your training prototypes from scratch that suits your unique risk environment.
Tiered Training and Coursework Module
Tiered training and course modules to educate employees at each level.
Non-Campaign Training Invitations
Your users do not have to subscribe to a specific simulation exercise campaign, as they can enroll directly into the training sessions.
Campaigns
Select Targets At Random
This functionality allows target selection at random for testing during phishing simulation exercises.
Variable Campaigns And Range Of Exercises
Depending on the data associated with every individual, the campaigns will use a range of variables for targeting each person individually.
Randomized Template Campaigns
The Randomized Send feature permits users to choose more than one prototype for a phishing simulation exercise. Users can also send one of the blueprints at random. Alternatively, the system can send the templates randomly to all the selected pool of users.
Multiple Template Campaigns & Prototype Simulations
Multiple prototype simulations can be included in the exercise when setting up the phishing expedition. Thus, the system can send setup phishing campaigns specific to the target. This feature works by collaborating with the Randomized Send phishing functionality.
Statistical Sampling
This feature permits the user to select a statistical sample that represents a whole lot (such employees of a specific department). Using such a sample is advantageous in determining the security awareness levels of any institution without testing all its employees. While reducing the impact on the employees and support personnel, this exercise facilitates the quantification of phishing awareness training.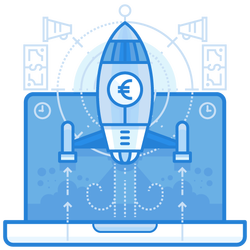 Reports
Branded Reports
Embed your company's logo into all your reports.
Print & Export Reports
Facility to export the reports into different formats such as CSV or Excel and print and download PDF versions
Set Real-Time Email Alerts For Your Simulation Exercises & Campaigns
Receive real-time or scheduled email alerts of all your simulation exercises.
Standardized Reporting
Select from an extensive range of reports such as Full, Failed Only, or Per User
Advanced Reporting
The entire range of current reports.
Interactive Reports
Interactive reports with Graphs, Diagrams, Trends that can be queried by users.
Reporting API
Produce Reporting APIs that can extract your report data and export to external applications and databases for organizational use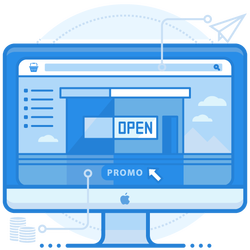 Integrations
Outlook Plugin For Reporting Dubious Emails
Not Applicable
Learning Management (LMS Integrations)
Phishing applications integrated into a range of learning management systems
Integrate Your Directory
Import users and groups from your active directory or LDAP
Advanced SPI Integration
This API allows enterprise users to include triggers and results in various systems like SOC reporting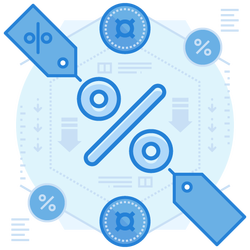 Support
Support Database And Email Assistance
Complete access to our digital assistance resources and the supporting team through emails and support tickets
Email And Phone Support
Our security consultant will be in touch in one business day by email to schedule your demo, and answer any questions.