Use Phishing Simulation to Test and Train Your Employees Against Phishing Attacks
---
Find out how your employees will respond to real-life phishing attacks.
Email phishing is, by far, the most common method cyber criminals use to defraud their victims. Nearly every kind of cyber crime – from ransomware to data breaches and even state-sponsored hacking – starts with a phishing exploit.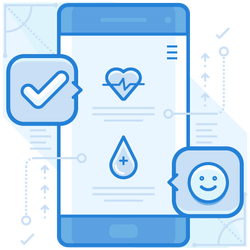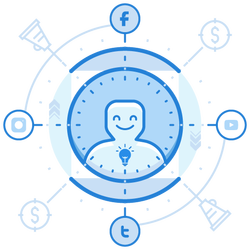 Email Fraud Is the Cyber Criminals' First Step
According to Verizon's 2019 Data Breach Investigations Report, 94% of malware is delivered by email. 32% of data breaches involve phishing, and 29% of those breaches involved the use of stolen credentials.
Every day, more than 150 million phishing emails are sent. Sixteen million of them get past security filters and land into user inboxes. Half of those are opened. Users click on 800,000 malicious links, and 80,000 of them fall for phishing scams. This happens every single day.
Your Email Inbox Is a Minefield
The sheer volume of malicious emails that most people receive is staggering. Your employees receive thousands of bad links, malware-infected attachments, and fraudulent messages every month.
The average cost of a single data breach is between $1.25 and $8.19 million. Protecting your employees against 99% of the malicious emails they receive isn't enough. When a single misjudgment can force you to shutter your business for good, you need 100% protection.
Preventing phishing emails from landing in the inbox is important, but employee training is your last line of defense.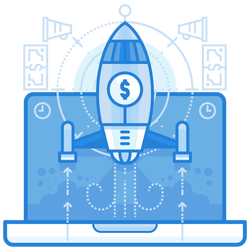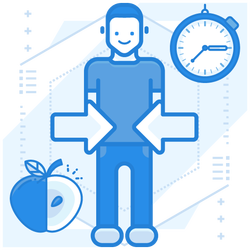 Use the PhishProtection Simulator to Test and Train Your Employees
Simulated phishing attacks help show employees exactly what to look for when determining the authenticity of an email. Exposing users to fraudulent emails in the course of the normal workday and then qualifying their responsiveness is instrumental in achieving best-in-class security.
For many employees, opening up their first simulated phishing link is a wake-up call. It tells them that they are not as secure as they thought they were. It makes them understand that this is something that happens to everyone, at every level of every organization.
This level of interactive, real-time engagement is much more compelling than sending memos or videos warning employees to "watch out." It gives them first-hand experience dealing with the exact kinds of fraudulent messaging they need to be on the lookout for.
How Phishing Simulation Works
The basic idea behind simulated phishing is simple. Hackers are already sending fraudulent emails to your employees. Your IT team sends identical emails and then qualifies the response those emails receive. Instead of triggering a malware attack, the links in these emails inform employees that they fell victim to a simulated phishing attack and show them how they could have avoided it.
Using this method, your team can gather data on your organization's response to those simulated attacks. You can identify overly trusting users and implement stronger security policies for their accounts, or compel them to take additional security awareness training courses.
In the majority of cases, users learn how to reliably identify fraudulent emails after their very first encounter with a simulated phishing attack. Simulated phishing attack training yields up to a 37% return on investment, according to Ponemon.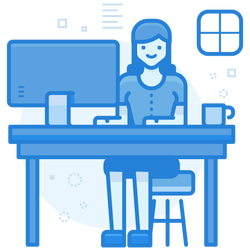 Invest in Hands-on Phishing Security Training for Your Employees
Phishing simulation is one of the best ways to be proactive in your fight against email-based social engineering attacks on your business. Every single employee who uses a company account is a potential target. Phishing simulation training is key to improving their response to increasingly sophisticated cyber attack strategies and exploits.
PhishProtection Simulation Features
Comprehensive Reports
Gather data on your employees as they respond to fraudulent emails taken from our partners' research into successful phishing attacks around the globe. Use multiple tests to determine which users represent the highest risk for your organization and export results in PDF or CSV format. Enjoy automated reporting through our email notification system or our API.
Customizable Templates
Our template library is vast and includes both real-life examples and user-created phishing content. You can also build your own templates using our Bootstrap-supported builder, utilize the code and visual editor, develop your own phishing domain, and create a realistic phishing simulation to share with the rest of the user community.
Mobile-Friendly Simulation
Our phishing simulation product works on all mobile devices, providing administrators with real-time updates on their organization's response to simulated phishing attacks. Highly visual reports offer a great degree of detail into exactly how vigilant and prepared your employees really are.
Learning Management Support
You can also incorporate our solution into your Microsoft Active Directory using LDAP. Our phishing simulation software supports the most popular learning management systems, including Moodle, SmarterU, and Canvas.
Easy Group and Target Management
Our solution supports synchronizing users into groups. You can test individual employees or entire departments at a time while gathering detailed data on their response and your organization's overall security resilience.