Learn How To Protect Your Computer From Malware
Malware, we hear this word quite often but may not take it seriously. So what is malware? It is malicious software that is a designed computer code used to disrupt, disable, or take control over your computer. Hackers use this technique for different purposes. Generally, malware is used to steal your professional or personal information. The primary reason for the development of malware was to take one's sensitive and confidential information for making money illegally.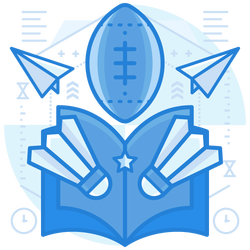 What is Malware
Malware is a malicious program that is created illegally to steal, control or damage your data. Sometimes you see your computer behaving strangely, such as it starts running slowly, displays unexpected errors, popups; these are the common signs of a malware attack. It functions by taking advantage of any vulnerability or technical flaw of your hardware OS and software. Cybercriminals activate malware by tricking people through a seemingly useful file or by clicking potentially alluring but unsafe links. Once this malware is activated, they put the computer and network at risk. To stop malware attacks, people need to be aware of the techniques of protection against malware.
Tips To Stay Protected From Malware
The next question that might arise is how to prevent malware from entering our systems? People tend to visit individual websites, opening web links and files, but they do not expect any malware attack. Different types of malware, such as viruses, worms, and Trojan, work differently.
We can say that it comes in many forms and are found everywhere these days. You can prevent your computer from these just by gaining some basic knowledge. You can keep your computer safe and secure by taking care of some security measures. By following the given tips, you can provide your computer with malware protection.
Timely update
Always keep your operating system's software updated as well as other software such as your router firmware as an updated version has advanced features and better security.
Use built-in security features
Using security features already built into Windows or your operating systems such as user account control would protect your system from illicit attacks.
Install security software
You should install security software from a reliable and reputed source that can update it automatically. Avoid buying any security software in response to unexpected and lucrative calls or messages. Some hackers send messages to you that they have scanned your computer and found malware. They try to convince you to buy their product. Be aware and block them.
Popup blocker
You can also use a popup blocker and remember to never click on links and popups if they are suspicious and strange to you.
Check website certificate
Download software only from websites you know and trust. Do not fall for the trap of free offers as they could have some hidden malware that can affect your computer severely.
Scan the system
This is probably the easiest answer to how to prevent malware attacks. Even after deploying the above techniques, there are chances that a virus enters a system. If the computer is scanned regularly for such malware, spams, and viruses, one can ensure the complete security of the system.
Don't make your information public
Most of these attacks worsen because people put all their personal information on social media. Some people aren't even careful before they enter their credit card details on an unknown website. It is advised to strictly avoid such things so that there is no chance for the attacker to get access to your personal information; Information Such as bank details, ID details, etc. can lead to malware attacks being more prevalent.
If you think you are taking enough security steps, even then, malware can find its way to your computer, so always keep a close eye on changes that you observe in your device. If your network runs slowly and drains its battery quickly, has unexpected errors or crashes, shows a lot of popups, and if you think you're losing control of your device, then it is a sign of malware attack.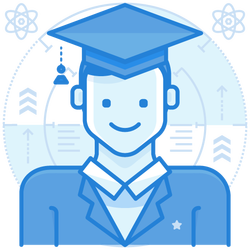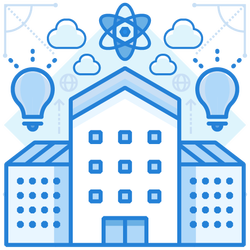 Conclusion
Protection against malware and virus is often considered to be a simple task. It might seem that all you need to do is install an antivirus and back up your software. However, to truly protect yourself from malware, you need to change your outlook and daily computing habits. Hence do not only rely on a few tips to protect your computer and keep yourself updated with some advanced knowledge as well.
Enterprise-class email protection without the enterprise price
For flexible per-user pricing, PhishProtection's integrated email security solution protects your employees from business email compromise (BEC) and many other email threats. 24×7. On any device. With features you'd expect in more expensive solutions:
All Plans Come With
Stops business email compromise (BEC)
Stops brand forgery emails
Stop threatening emails before they reach the inbox
Continuous link checking
Real-time website scanning
Real time alerts to users and administrators
Protection with settings you control
Protection against zero day vulnerabilities
Complete situational awareness from web-based console
Join 7500+ Organizations that use Phish Protection
Phish Protection works with System Administrators, IT Professionals and IT Executives in thousands of companies worldwide. Sign up and protect your organization from phishing attacks in less than 5 minutes