What is Malware: Definition & Types Of Malware Netizens Should Know About
What makes malware a dangerous threat to safety is the fact that they can quickly spread and infect any device through a pen drive, a file transfer, or any downloaded file. It is necessary to know different types of malware so that one can prevent them or protect the system against any damage caused by them.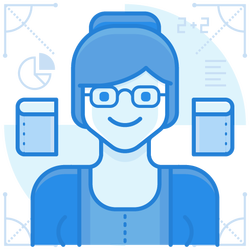 Different Types Of Malware
Cyber attackers release different types of malware to cause various kinds of harm. These types of malware include:
Virus
As used in medical terminology, a virus is a type of program which can execute on its own and further spread by infecting other files and programs.
Trojan Horse
Trojan horse is a program that appears sophisticated to infect a system. Once infected in an order, Trojan Horse starts its malicious activities.
Worms
Worms can be explained as a type of malware that can spread without any human interaction operation. Worms, unlike viruses, do not need any host program to function.
Ransomware
A ransomware steals or encrypts user's data for ransom. Once infected, ransomware will extract the information for which cybercriminal would later demand a ransom payment in return for the stolen data.
Spyware
As the name suggests, spyware is a program to spy on a particular device for a specific group of information. Spyware can cause its victims to lose their account credentials.
Rootkit
Rootkit gains access to the root directory. As it does so, it will start to infect the essential and crucial parts of the system. A rootkit is a malware that can cause computers to crash or dysfunction in several areas.
Adware
Adware is for the sole purpose of personalized advertising. Adware can monitor a user's internet browsing time and history or shopping patterns to advertise relevant products or services. Some websites may use cookies as Adware to track user's browsing history.
Keyloggers
Keylogger is a program that monitors every activity of a user. These activities may include user's emails, user's active sessions, user's applications, and even every keystroke on the keyboard by the user.
Malvertising
It is a type of malware that spreads through advertising on web pages and software. Once clicked on search advertising, these programs will start infecting the host device.
How To Prevent Malware Attacks?
Even though there is a multitude of malware attacks that exist, but a user can ensure and practice some precautions on how to prevent malware attackes:
Here's a list of prevention measures against malware:
Using up to date operating system and software. Updated programs have better immunity to viruses and loopholes.
Using click to play plugins against malvertising, which helps avoid advertisements that may open without any consent.
Being aware of any unknown email: Any anonymous email may lead to phishing attacks and malicious threats. As such, a user should always be careful about any link or attachment received over emails.
Avoiding file transfer from any unreliable source. It is recommended to not use any hard drive or pen drive without scanning them for malware first. Furthermore, the user should always avoid downloading files from unauthorized sources.
MORE: How to prevent Malware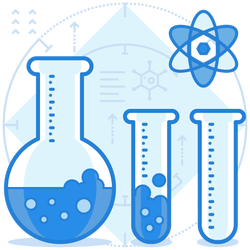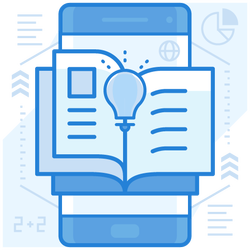 Protection Against Malware
There is still a chance that malware might affect the system even after all the prevention measures. That is why it is necessary to have an antimalware tool as the first line of defense as protection against malware.
An updated and well-maintained anti-malware software can provide the user with a great deal of security for a minimal price. Updated anti-malware tools offer protection against all types of malware threats. It is essential to use a renowned and licensed anti-malware software. Furthermore, it is vital to keep anti-malware software updated frequently for protection against new threats.
The anti-malware tool would be able to scan through any local files, device network connection, and any external hard drive or pen drive. In case of malware, the machine would do any of the following operations to keep the device safe:
Clean infected files and restore them to the uninfected state by removing malware.
Delete the infected files.
Quarantine any suspicious file to restrict malware from causing any damage.
Organizations and individuals are relying more on the internet day by day. While the internet can be a wonderful gift of this century, cybercriminals try to get the most of internet users' data. Malware is one such threat. If not taken seriously, malware can cost any organization or individual a fortune.
An excellent malware protection tool, attack prevention measures, and data backups can offer high reliance and safety.
Enterprise-class email protection without the enterprise price
For flexible per-user pricing, PhishProtection's integrated email security solution protects your employees from business email compromise (BEC) and many other email threats. 24×7. On any device. With features you'd expect in more expensive solutions:
All Plans Come With
Stops business email compromise (BEC)
Stops brand forgery emails
Stop threatening emails before they reach the inbox
Continuous link checking
Real-time website scanning
Real time alerts to users and administrators
Protection with settings you control
Protection against zero day vulnerabilities
Complete situational awareness from web-based console
Join 7500+ Organizations that use Phish Protection
Phish Protection works with System Administrators, IT Professionals and IT Executives in thousands of companies worldwide. Sign up and protect your organization from phishing attacks in less than 5 minutes