Malware Protection – The Defensive Wall Against Malicious Programs
What Is Malware?
Before learning about how to prevent malware from breaking into your device, we should first understand what malware is? As the name suggests, malware is malicious software which is created for the purpose to damage or impair the computer system without letting the user be acquainted about the same. There are different types of malware that can be categorized more by the intention of the adversary and less by the features of the mischievous software.
On a broader side, malware can be classified into spyware, worms, viruses, Trojans, etc. Viruses are the most common ones about which we are all aware. These are named so because they infect the computer system by replicating themselves. Worms are almost similar to viruses. Spywares do the work of spying and steal sensitive data, like bank account details, credit or debit card numbers, social security numbers, etc., of the user and transmit it to the adversaries for their profit.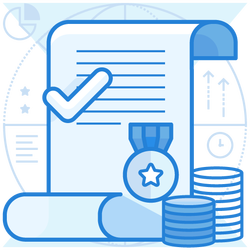 Protection Against Malicious Software
Now, as we have learned about malware, it's time for us to discuss malware protection. You might have observed that your computer system starts working unusually or slows down, and a probable indication of a virus attack comes up. But, it can prove to be a grave issue like a malware attack that can even result in destroying your sensitive information or data. So, thereby, the questions such as how to prevent malware attacks or, more specifically, how to protect your computer from malware arise. To answer these questions, here are some of the ways to stay protected against malware:
Taking Help Of Anti-virus Software:
Antivirus software can work as the first wall of defense against a malware attack. A good and competent antivirus software is capable of checking all the downloaded files to confirm that they are free from malware. Antivirus can even detect and prompt the user about any malware attack or any attempt made by the malware to stay undetected. The software also blocks suspicious websites from popping up and warns the user about any phishing activity.
Keep The Antivirus Software And Security Patches Updated
As the first step for protection against malware, we have discussed antivirus software. Now, the second step is to ensure its maintenance. Day by day, new and more critical malware programs are spreading, and hence, it is essential to keep the antivirus software updated to deal with the latest malicious activities. All the operating systems come with an in-built security package for providing additional protection to the system. Henceforth, it is advised to keep the antivirus software and security package on automatic update mode so that they can work more efficiently against any suspicious malware attack.
Think Before Accessing Any Suspicious Email Or Link
Quite many times, hackers may send malware to your computer through emails or malicious links. It is suggested to avoid opening any suspicious emails or any unauthorized link. The cybercriminals send phishing emails that look legitimate and trustworthy, but it happens to be a trick to make the user download the malware and disclose all the sensitive information. Do keep in mind that a legitimate organization will never ask you to disclose any personal or confidential details.
Avoid Opening Any Suspicious Website
Spoofing is another practice used by hackers to slip the malware into your computer. The attackers usually spoof popular websites and ask you to download particular software containing the malware or to enter some personal data. If you find something unusual on a website, be cautious and alert. Always check the URL of the website before accessing it and check whether the site has HTTP encryption or not.
Network Security
Wi-Fi connection is used everywhere nowadays. We connect to the printers through Wi-Fi, and even access to the internet is through Wi-Fi connection. Hence, it is necessary to set a strong password to access the connection. Accessing any open Wi-Fi connection is never recommended, as it may be a trap set by the adversaries through which one can slip malware into your computer system. When broadcasting your Wi-Fi connection, always use WPA or WPA2 encryption to restrict any unknown person from accessing your network connection.
Restricting Privileged Access Of Applications
Complete access to the computer system is required by the malware to complete its malicious activities. So, account control usage is advised to limit the actions of a program without the permission of the owner. After that, whenever an application tries to do something which is beyond the license granted by the user, then a notification will be prompted, and you get to know about it before any loss.
The above-discussed best practices will help you in protecting yourself against malware and will develop habits of secured computing in you. Just follow these simple tips and work in a secure environment to keep your systems safe from malicious attacks.
Enterprise-class email protection without the enterprise price
For flexible per-user pricing, PhishProtection's integrated email security solution protects your employees from business email compromise (BEC) and many other email threats. 24×7. On any device. With features you'd expect in more expensive solutions:
All Plans Come With
Stops business email compromise (BEC)
Stops brand forgery emails
Stop threatening emails before they reach the inbox
Continuous link checking
Real-time website scanning
Real time alerts to users and administrators
Protection with settings you control
Protection against zero day vulnerabilities
Complete situational awareness from web-based console
Join 7500+ Organizations that use Phish Protection
Phish Protection works with System Administrators, IT Professionals and IT Executives in thousands of companies worldwide. Sign up and protect your organization from phishing attacks in less than 5 minutes