Learn How Malware Spreads Across Your Systems & How to Prevent Malware Attacks
What is malware
What is Malware? Any software program or application developed for malicious purposes can be called malware. Malware is a program that can cause serious adverse effects such as phishing attacks, theft of personal user data, slowing down/crashing the computer, losing user data, and providing device remote access to hackers.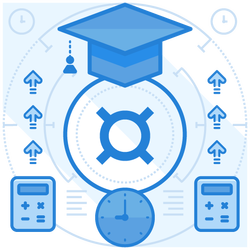 How Malware Infection Spreads
Any internet user is highly susceptible to malware infections. Adversaries are always trying to infect users with these threats. It is necessary to know the different malware sources for malware protection. Following are some of the ways by which cyber criminals spread malware infection:
Downloaded files
Executable downloaded files are one of the most common malware infection sources. It is indeed essential to verify the authenticity of any file prior to downloading them. Compressed folders might also be containing some malicious files.
Pirated or unofficial software
Pirated/cracked software might include embedded malicious script running in the background. It is always recommended to use licensed products.
Email attachments
Malware can easily spread via emails. Any unknown email may have an attached malicious hyperlink or documents which can lead to malicious threats and eventually lead to phishing attacks.
Internet browsing
Website browsing may lead to malicious infections. That is why it is always recommended to check the website URL and links before browsing. Any files or links transmitted by unknown sender over social media can also be a threat.
Direct infection
Direct sources of malware infection may include sources such as a USB pen drive, external hard drive, any portable storage, or a wireless file transfer. It is crucial to verify the source of files before downloading them into the computer.
Types of Malware And How To Prevent Malware Attacks Against These
There are different types of malware threats deployed by cyber attackers. It is necessary to know these types to ensure malware protection against any threat.
Virus
Worms
Ransomware
Trojan horse
Spyware
Rootkits
Adware
Keyloggers
Malvertising
Remote access Trojan
Here are some simple yet effective ways when you want to know how to prevent malware and keeping your systems safe.
Anti-virus software
Anti-Virus software is the foremost requirement against any malicious threat. Anti-virus software allows the user to watch over any virus attack ceaselessly. As a user, it is necessary to have a scheduled scan at least once a month. Many users still do not use anti-virus software on their personal computers, due to which their device is under constant risk of being attacked.
Anti-malware software
Usually, a turnkey anti-virus solution provides an anti-malware component in itself. If the user does not have any integrated anti-malware component, then the user should install a separate anti-malware software that is compatible with the anti-virus.
Anti-spyware software
Anti-spyware software is specifically focused on scanning and blocking any unusual data transfer through any background script for the malicious file. Anti-spyware software can be a handy anti-phishing tool.
Network firewall
Network firewall, as the name suggests, offers network security to any incoming or outgoing traffic. A network firewall can be used to block access to any malicious websites or contents. It can provide a great deal of security for an organization.
Email spam filters
Email spam is one of the easiest ways for any hacker to target individual or organization remotely. A hacker may send bulk emails to a particular group of people or send a seemingly attractive malicious email. As such, email spam filters can be helpful against these attacks. On top of that, email spam filters offer a great deal of efficiency.
Regular updates of software and operating system
Software developers are also aware of new phishing threats and malicious programs, and so they work hard to provide the user with a safe experience. These software developers offer regular updates for any software, add-ons, extensions, and operating systems. It is a user's responsibility to download and install any security patches for their good.
Common prevention measures
There are numerous prevention measures against malware attacks. Users should not entertain any unknown link for attachment received over email. Users should not fall for any lucrative pirated or unauthorized versions of the software. Users shall not click on any advertisements or any odd URLs. It is recommended to scan any external hard drive or pen drive before transferring any data from them. These common prevention measures can make the task of malware prevention easier for the user.
Once you know how to protect your computer against malware attacks, it is your responsibility to include these prevention measures as a habit and verify them from time to time while using your devices.
Protection against malware is a continuous process, and as such, users should update the security measures as and when required for any new threat found. Any user can be susceptible to malware infections. Therefore, malware protection is a must for everyone.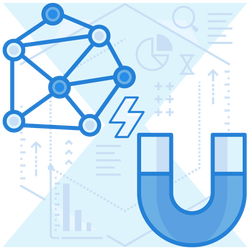 Enterprise-class email protection without the enterprise price
For flexible per-user pricing, PhishProtection's integrated email security solution protects your employees from business email compromise (BEC) and many other email threats. 24×7. On any device. With features you'd expect in more expensive solutions:
All Plans Come With
Stops business email compromise (BEC)
Stops brand forgery emails
Stop threatening emails before they reach the inbox
Continuous link checking
Real-time website scanning
Real time alerts to users and administrators
Protection with settings you control
Protection against zero day vulnerabilities
Complete situational awareness from web-based console
Join 7500+ Organizations that use Phish Protection
Phish Protection works with System Administrators, IT Professionals and IT Executives in thousands of companies worldwide. Sign up and protect your organization from phishing attacks in less than 5 minutes