Security Awareness Email To Employees: Bolstering The First Line Of Defense Against Phishing Attacks
While there are many technological means to detect and prevent phishing attacks, it is impossible to avoid phishing through only technical means. Hence, this is where phishing awareness campaigns pitch in. A simple phishing awareness e-mail can help employees spot and report suspected attempts. Additionally, enclosing a phishing training pdf in the e-mail can help an organization avoid the loss of money and its credibility.
Phishing awareness training begins with educating the employees. Depending on the type of organization, the administration can deliver this training through awareness e-mails, phishing awareness quizlet, etc. They are beneficial in providing useful insights such as the adverse consequences a phishing attack can lead to. The dedicated campaigns empower the employees to detect and report phishing attempts.
The Components Of The Security Awareness Training E-mail
A security awareness training e-mail template should be well prepared by the organization and should consist of the following things:
Phishing Awareness About Different Type Of Attacks
Most employees have no idea about phishing until they fall into such a trap. Basic outlining of what phishing is and how hackers execute these phishing attacks is a fundamental knowledge everyone should possess. Notably, any organization is most susceptible to e-mail based phishing traps such as spear phishing.
Anti-Phishing Tips
Once employees know more about different phishing attacks, it is the right call to share phishing awareness tips with them. The employer should share basic thumb rules for employees to avoid falling victim to phishing attacks. These tips may include:
Not trusting any unsolicited e-mails
Not downloading any irrelevant files sent by unknown senders
Verifying the hyperlinks mentioned in any e-mail before accessing them
Avoid proceeding with any fund transfer without verifying with leadership
Always ensuring that the sender is authentic. An employee should always check the sender's exact e-mail address and domain name.
Awareness About the Organization's Anti Phishing Measures
Employees should be aware of the anti-phishing tools provided by the company. The administration must explain how they can leverage these tools for their security. They must be encouraged to utilize any available antivirus, plugins, or add-ons installed in their system by the employer.
Documented Guidelines
It is always prudent to share documented guidelines which employees can check every once in a while. Phishing awareness training powerpoint presentations or PDFs attached with phishing awareness e-mail template can reinforce the security training.
Escalation Plans
Employees should be aware of a defined escalation plan if they ever find any clue of phishing attacks or face one themselves. Employees should be able to quickly take the right action or escalate the situation to the concerned team to minimize possible damage.
Final Step: Monitoring Results To Improve
There is no better teacher than experience. After all the knowledge sharing through carefully designed phishing awareness template, organizations can deploy mock attacks. When employees click on any malicious links in these e-mails, the administration can communicate to them how they are potentially putting both themselves and the organization at risk.
The results from such simulated attacks can be beneficial for the administration. They will be able to identify the most vulnerable areas. Hence, they can focus the security monitoring and further strengthen their phishing awareness training.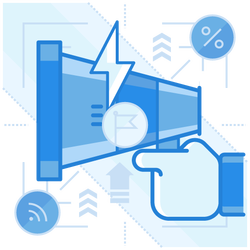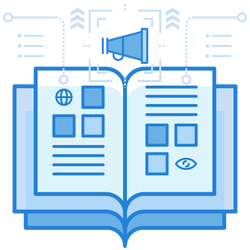 Conclusion
To conclude, sending security awareness e-mail to employees is an essential practice for any organization. Additionally, businesses must revise their phishing awareness practices every once in a while. Thus, their employees will be aware of the latest phishing threats and advanced anti-phishing techniques. The employer should invest in such training campaigns or even consult a cyber-security expert who can guide their employees in the right direction.
Enterprise-class email protection without the enterprise price
For flexible per-user pricing, PhishProtection's integrated email security solution protects your employees from business email compromise (BEC) and many other email threats. 24×7. On any device. With features you'd expect in more expensive solutions:
All Plans Come With
Stops business email compromise (BEC)
Stops brand forgery emails
Stop threatening emails before they reach the inbox
Continuous link checking
Real-time website scanning
Real time alerts to users and administrators
Protection with settings you control
Protection against zero day vulnerabilities
Complete situational awareness from web-based console
Join 7500+ Organizations that use Phish Protection
Phish Protection works with System Administrators, IT Professionals and IT Executives in thousands of companies worldwide. Sign up and protect your organization from phishing attacks in less than 5 minutes