3-Point Strategy: Phishing Awareness Tips For A Safer Business Network
In earlier days, the consumer market was the primary target of phishing attacks. The malware was the primary threat vector for enterprises. However, the trend is changing now. With the increase in technological know-how, phishing remains the top social attack on enterprises. Phishing accounts for more than 90% of the security breaches in enterprise networks. Everyone in the organizational hierarchy is a potential target today. As this is the case, merely investing in software and systems to deter the threat is not enough.
No cybersecurity solution, however advanced, can block 100 percent of the hyper-targeted attacks. Hence, employees need the training to analyze the latest trends in phishing as well as proper know-how of how to put the anti-phishing techniques to use for best results. It calls for the management devising an appropriate phishing awareness campaign. Let's examine the 3-step phishing awareness strategy for businesses.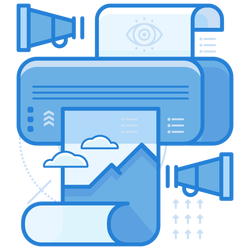 Understanding The Phishing Methodology
For combating phishing, it is necessary to understand what is phishing. It is a form of cyberattack wherein adversaries send fake emails or messages to users pretending to be from sources they trust. They mislead them into believing that they are from their CEO or bank, or any other party they trust. The email addresses resemble the trusted ones, and there are only minimal differences, which are unnoticeable. The email contents may also contain fake URL links. Clicking on these redirects the victim to a malicious site, where they divulge sensitive and confidential information.
First Step: A Suspicious Employee Safeguards The Crucial Enterprise Data
The most notorious fraud, such as 'CEO frauds' and 'Fake invoice frauds' have rendered giants such as Facebook and Google vulnerable. It was possible just because an official from these organizations trusted the email addresses and credentials they saw on a spoof email. It emphasizes the need for teaching employees to scrutinize any emails or notifications they receive thoroughly. Those emails may be merely lookalikes of the counterparts of parties they trust. Phishing awareness training programs can help the employee learn how to differentiate a fake email from a genuine one.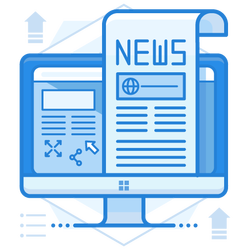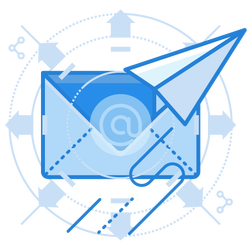 Second Step: Carry Out Security Awareness Training Campaigns
Administration can conduct regular training programs themselves, or resort to one of the cybersecurity experts. They offer various phishing awareness campaigns to create awareness among the employees to counteract any phishing attack. Investing in such security awareness training services will only benefit the organization, considering the magnitude of potential losses that can occur due to ignorance.
An ideal phishing awareness training powerpoint presentation must be brief and yet comprehensive to include all the necessary information required by the employees for anti-phishing readiness. At the end of the training sessions, a phishing awareness quizlet must be distributed to verify the level of understanding attained by the staff on the subject. The quizlet must contain short questions aimed at checking the staff's general knowledge level about the threat of phishing. Additionally, it must include the ways to identify a phishing attempt and take necessary steps to deter it. The answers to such quizzes can be useful feedback for improving the training programs. IT security teams can also distribute a phishing training pdf among staff for future reference.
Final Step: Sending Official Awareness Email Circulars
Organizations genuinely concerned about their safety must distribute regular security awareness email to employees with updates on the latest phishing threats and possible countermeasures. An ideal phishing awareness email template of such circulars must contain useful countermeasure information, including the following:
A clear definition of phishing which will help any new employees to understand what it is.
Different forms of phishing techniques prevalent today.
Discussing the examples of undesirable consequences around the world to provide an idea of the magnitude of such attacks.
Security measures an employee has to adhere to at all times, including ways to scrutinize URL addresses and fake email addresses to differentiate them from genuine ones.
The phishing awareness template must also contain strict instructions to contact the management or a senior official when in doubt, or before any decision-making on suspicious emails and messages.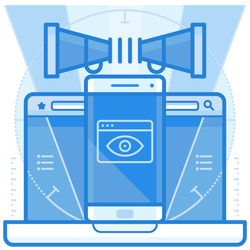 Conclusion
Dealing with the effects of a phishing attack is not only time consuming, but also costly. When one wrong click carries the potential to compromise the entire network, the importance of team-work cannot be underestimated. Thus, while many cybersecurity experts recommend semi-annual training, on-the-fly phishing awareness is a must for every organization. The 3-point strategy will not only ensure immediate feedback for the security teams but also continuously update employees about the evolving threats.
Enterprise-class email protection without the enterprise price
For one low monthly price and no per-user fees, Phish Protection's integrated email security solution protects your employees from business email compromise (BEC) and many other email threats. 24×7. On any device. With features you'd expect in more expensive solutions:
All Plans Come With
Stops business email compromise (BEC)
Stop threatening emails before they reach the inbox
Continuous link checking
Real-time website scanning
Real time alerts to users and administrators
Check 6 URL reputation databases
Protection with settings you control
Protection against zero day vulnerabilities
Complete situational awareness from a single web-based console
Phish Protection is Used by Over 1000 Businesses Worldwide
A complete suite of enterprise-class email security solutions
Fast, easy and affordable
No sales calls. No contracts. Up and running in ten minutes.