Expert Analysis On Phishing Awareness And Tips To Design A Phishing Awareness Training Powerpoint
The simplicity of their manufacturing makes phishing attacks more prevalent today. These affect businesses every day. Thus, phishing awareness training is undoubtedly essential. But, it needs to move beyond the cybersecurity packages and compliance-based phishing training currently on offer. Experts suggest some innovative ways to engage the employees for a safer enterprise network.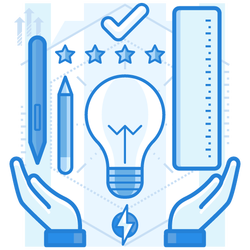 Expert Analysis On The Rising Need Of Phishing Awareness Campaigns
The administration needs to make sure that employees understand the risks when clicking on links or opening e-mail attachments from unfamiliar sources. These can lead to a virus or malware infection. It gets best covered in an effective phishing awareness campaign. Here is experts' take on the need for adequate training for employees:
No.1 Mistake By Companies According To Frank Bradshaw
Frank Bradshaw, a security professional and President of Ho'ike Technologies said that a business is making a big mistake by not following the two approaches. These are security awareness training and effective security policies. According to him, education is the best tool to reduce phishing attacks. An employee should know how a bad and good e-mail looks. For complementing the teaching, businesses should conduct mock attacks on their employees to gauge their preparation level.
An Important Consideration For Phishing Scam Protection According To Steve Spearman
Steve Spearman, a Chief Security Consultant at Health Security Solutions, states that companies should see phishing attack protection as a layered and organized approach to security. Security breaches reported by the Target and Home Depot demonstrate the extreme ramifications of costly violations in organizations. These forms of phishing attacks are tough to detect unless the employees are highly aware. Steve Spearman explains that training of employees is a mandatory task and should include distributing all the necessary education material. It may consist of sending security awareness e-mail to employees, distributing phishing awareness template, phishing awareness quizlet, and so on.
Additionally, he also recognizes the importance of using spam filters, two-factor authentication, and browser add-ons and extensions.
Four Strong Measures To Stay Protected According To Abhish Saha
Abhish Saha, a payment specialist at MerchantSuite, suggests four active measures to be protected every time and reduce the risk of phishing scams. He says that a company should use fully secured Hosted Payment Page that has conventional PCI DSS and ISO 27001 certifications from recognized and independent auditors. Furthermore, an enterprise should not lack in educating the staff through a regular phishing awareness e-mail template with updated information. It will increase the level of sophistication for handling phishing attempts. He also states the importance of using an SSL certificate to secure incoming and outgoing traffic from the website.
Putting Together A Phishing Awareness Training Powerpoint Presentation For The Employees
We discussed the top phishing awareness tips from cybersecurity experts in the above section. To bolster the education and training of the employees, the IT teams can put together a phishing awareness PPT. A link to a sample PPT is given here. IT security managers can design a PPT on these guidelines. The PPT must include:
An agenda about the topics discussed.
Covering the reasons why IT security is essential in the workplace.
Displaying some statistics of the current trends of phishing attacks.
Types of phishing attacks.
Examples of phishing e-mails.
The importance of not sharing passwords.
Organizations must demonstrate this PPT in a specially organized seminar. In the end, they can also forward a phishing training pdf to the employees. It will provide them with useful insights into the latest modus-operandi of the attackers. Additionally, they will have a resource they can go back to when they need clarifications on any topic related to phishing.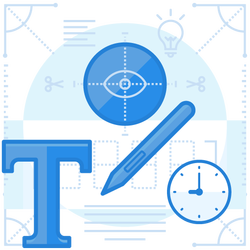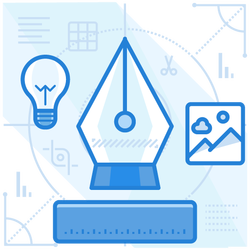 Conclusion
Phishing attacks continue to target the employees and make headlines. The administration must take initiatives to enhance security awareness knowledge and skills of the workforce. Experts offer many methods to assess and improve the maturity of the enterprise regarding the security awareness posture. A phishing awareness training powerpoint presentation can help employees remain alert and improve their detection skills.
Enterprise-class email protection without the enterprise price
For flexible per-user pricing, PhishProtection's integrated email security solution protects your employees from business email compromise (BEC) and many other email threats. 24×7. On any device. With features you'd expect in more expensive solutions:
All Plans Come With
Stops business email compromise (BEC)
Stops brand forgery emails
Stop threatening emails before they reach the inbox
Continuous link checking
Real-time website scanning
Real time alerts to users and administrators
Protection with settings you control
Protection against zero day vulnerabilities
Complete situational awareness from web-based console
Join 7500+ Organizations that use Phish Protection
Phish Protection works with System Administrators, IT Professionals and IT Executives in thousands of companies worldwide. Sign up and protect your organization from phishing attacks in less than 5 minutes