All About Recovery From An Office 365 Ransomware Attack
Be aware of Office 365 ransomware recovery procedures to safeguard your businesses.

Cyber crime has progressed tremendously. Phishing remains the primary modus-operandi for hackers to steal data. However, there are other sophisticated methods, as well. Ransomware is one such approach adopted by cyber criminals. Let us see what ransomware is. We shall learn how Office 365 ransomware can affect network systems all over the world. At the same time, we shall also examine the Office 365 ransomware recovery procedures that businesses can adopt.
What Is Ransomware?
The word 'ransom' represents a giveaway. Just as kidnappers ask for a ransom to release the hostages, cyber criminals withhold your access to your information systems unless you pay them money. Ransomware is malicious software that is designed to block access to your information networks until you pay them the ransom.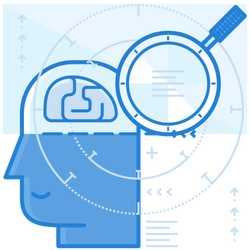 What Is Office 365 Ransomware?
Office 365 is the most popular networking platform for businesses and individuals alike. Owing to its widespread use, Office 365 is the most targeted of platforms, as well. Office 365 ransomware is malware that prevents users from accessing the files and documents on this platform.
Office 365 features various protection mechanisms to prevent getting infected by a client or an Office 365 server. This Office 365 antivirus software blocks the entry and spread of all types of computer viruses, worms, malware, rootkits, and other harmful programs from affecting the service systems. The best part of the Office 365 ransomware solution is that it acts as a preventive and detective mechanism to control malicious software.
How Does The Office 365 Antivirus & Anti-Malware Tool Function?
The Office 365 antivirus solution protects your customer data from malware. When it detects any malware, the solution not only blocks the malware but also alerts the Office 365 service team. The security team initiates the incident response process by tracking and resolving the incidents. It also ensures doing a post-mortem analysis of the event. The various features of the anti-malware tool are:
Scans And Protects Emails
This solution scans all emails in real-time to ensure that no mhttps://support.microsoft.com/en-gb/office/create-and-deploy-device-security-policies-d310f556-8bfb-497b-9bd7-fe3c36ea2fd6alware enters the system from any source. The Exchange Online Protection feature offers multi-layered protection to trap any malware.
Layered Defenses Against Malware
Anti-malware scan engines include robust heuristic detection that protects the network in the early stages of a malware outbreak. Multiple scan engines are better than the single anti-malware engines present in various other platforms.
Real-Time Protection
The advantage of real-time protection is that the anti-malware team gets enough information about the virus to write sophisticated policy rules. Thus, they can detect such viruses even before the definition is available from any of the engines.
Quick anti-malware definition deployment
The anti-malware team coordinates well with their partners who develop anti-malware engines. Therefore, they can integrate malware patches before they get released publicly.
Microsoft ATP Ransomware Solution
Microsoft ATP protection is an email filtering service that protects you against advanced threats. Microsoft ATP ransomware solution has a feature known as 'Safe Attachments' that protects your system against unknown malware and viruses. This protection feature offers the best zero-day protection to secure your messaging systems.
In spite of all these protection features, ransomware attacks do happen. Let us now see how to recover from a ransomware attack in Office 365.
How Can Ransomware Spread?
Ransomware can spread in various ways. One should understand that SaaS is not immune to ransomware attacks in any way. People still use old operating systems such as Windows XP or Windows Server 2003 that are unsupported today. Ransomware can penetrate through these servers.
Ransomware also spreads through popular applications like MS Word and MS Excel, irrespective of whether they are on-premise or on the cloud. It can also spread to Office 365 through One Drive Sync. Therefore, everyone should know how to safeguard their systems and recover from an Office 365 ransomware attack.
Here are some Office 365 ransomware recovery tips that should help businesses and individuals alike.
Office 365 Ransomware Recovery Tips
Go Offline Immediately
As soon as you discover ransomware on your network, go offline by removing the system from the web. Remove all Wi-Fi connections and unplug the Ethernet cables immediately. Disable synchronizing services like OneDrive Sync to prevent the spread of the ransomware.
Restore Your Files With Onedrive For Business
Go back to an earlier version of your data using OneDrive for Business. It saves file versions histories. Select a system not affected by ransomware. Access OneDrive and select a particular file you want to restore. Choose version history where you will get the saved versions of the file with the modification dates. Choose any version you need and click on the 'Restore' option.
It is an excellent way of restoring MS Excel and Word files. However, it does not support applications like Photoshop or AutoCAD.
Attempt An On-Device Recovery
Your ransomware-affected computer could still have some of the latest files to recover. Use a robust malicious software removal tool to scan the system. Alternatively, you can also use your security software to run a complete scan.
Restore Your File From Backup
The only solution to such a malicious attack is the uninfected copy of your data. If you have the backup, you can start anew by erasing your device, reinstalling your apps, and restoring your data.
Cloud recovery of Office 365 data is also possible. You can always select a time before the ransomware attack to restore your data. Hence, banks and financial services have data backup at two geographically different locations. Thus, if one gets infected, the reserve is always available.
Rebuild Your Infected System
Recovering your data is one aspect, whereas rebuilding your existing system is another. It is imperative to restore your systems to a healthy state. The best way to do this is to reinstall everything manually. Wipe everything out clean. Install the OS again and attempt to reinstall the apps. It becomes safe to recover the data from your backups.
Final Words
Ransomware can affect anyone. Paying off the ransom is not the guarantee that the cybercriminal will not attack again. On the contrary, it encourages the criminal more than anything else. Fighting the ransomware by protecting your computer network is essential. Have the ideal Office 365 ransomware protection tools in place. It can help your business save face and be secure at all times.
Enterprise-class email protection without the enterprise price
For flexible per-user pricing, PhishProtection's integrated email security solution protects your employees from business email compromise (BEC) and many other email threats. 24×7. On any device. With features you'd expect in more expensive solutions:
All Plans Come With
Stops business email compromise (BEC)
Stops brand forgery emails
Stop threatening emails before they reach the inbox
Continuous link checking
Real-time website scanning
Real time alerts to users and administrators
Protection with settings you control
Protection against zero day vulnerabilities
Complete situational awareness from web-based console

Join 7500+ Organizations that use Phish Protection
Phish Protection works with System Administrators, IT Professionals and IT Executives in thousands of companies worldwide. Sign up and protect your organization from phishing attacks in less than 5 minutes