On Dropbox Phishing Scam & How Phishing Protection Is Possible From Similar Cyber-Threats
Learn what countermeasures can be employed to ensure phishing protection from Dropbox scams.
Dropbox phishing scam has been a significant issue in recent years. To avoid such scams and ensure phishing protection, various enterprises have employed several safeguards. However, there has been an increase in phishing attacks in the recent past. Dropbox phishing scam also has a prominent place among them. Reliable phishing protection is thus required for preventing such types of scams. Also, the hackers have developed several threats after the Dropbox phishing scam too, and, therefore, every organization needs to ensure a better level of cybersecurity.
What Was The Dropbox Phishing Scam?
As you all know, Dropbox has been one of the most reputed cloud storage services with many useful features. The hackers took advantage of it and sent fake Dropbox emails to the users. The attackers made a genuine replica of the login page of the official site of Dropbox. When users logged in to it, their email ID and password were directly sent to the attackers. There were also the logos of Google and Outlook used in this case. Many users tried to log in through these platforms too. Thus, unfortunately, the details of these accounts of some users were also obtained by the attackers.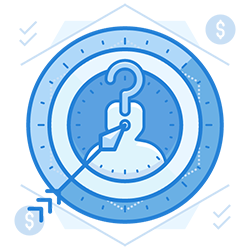 There are above 500 million users on Dropbox, and a considerable part of them had their sensitive information at stake under this threat. There are even highly vulnerable employees in organizations that don't have sufficient IT knowledge. Such employees could also store sensitive information like the enterprise's IP. Due to this reason, enterprises need to get appropriate protection from phishing attacks. Several anti-phishing tools are available in the market which can be used to avoid such type of attacks. These tools provide highly advanced phishing protection and are excellent to be installed on your PCs and other information systems.
Anti-Phishing Solutions And Prevention
Mentioned below are certain aspects of phishing attacks similar to the Dropbox scam and how to steer clear of them using prudent action.
Handling Fake URLs
The final destination of every link should be investigated. It is a must to get proper information about where you land by clicking the link obtained from the lesser-known or suspicious parties. It is also valid for reputed sites like Dropbox too. A fake link doesn't need to be what it says. It can be one of the schemes of the attackers. So it is essential to have a thorough check of the links you receive. To know about the link's final destination, you have to hover the mouse over the link and look at the real address that appears. You will be able to find the source of the link regardless of what is written as text. However, this is not always the best among the anti-phishing solutions, and so many more prevention methods can be employed against such phishing attacks.
Beware of the Shortened Links
One important thing you need to take care of is the shortening of URL links. Usually, people use the link shortening service for convenience when they have to handle long URL addresses. They may be genuine. However, hackers may also use such link-shortening to deceive you. Their objective is not really to shorten a long URL but to cover up the fake link. Due to this reason, the shortened links have to be dealt with with a lot of caution. Sites for shortening links like Bitly are some of the popular ones. Since they are misused as much for fraud as they are used for legitimate purposes, one has to be very cautious while dealing with such links.
Urgent Action Requested Could Be a Scam
Sometimes, the attackers may ask you to perform an urgent action. They need an immediate response from you. It is a tactic from the cyber attackers that unfortunately works in many cases. Not giving you enough time to think can result in you giving away your sensitive information. If you are provided enough time to think before acting, the chances are that you think twice, or even more. It may change your mind, or take further steps of verification or even consult someone more knowledgeable for a second opinion, and finally keeps away from the snare. In case you receive an email that could be a fake one and claims to represent some reputed organization, it's better to contact that organization's real address and verify before plunging into danger.
Go For Secure Sites
Several sites start with HTTP. However, some also have an 'S' besides, making it HTTPS, which ensures that the place is safe. Instead, there is sometimes a padlock icon seen beside such sites' URL, which makes them a highly secured one to perform actions that include transactions, etc. Nowadays, many sites have HTTPS protocol as they are concerned about security since the site has to deal with a large number of people. However, this security is provided from the server's side. So, it is also necessary for the users to change their password frequently. It would help if you also use unique passwords that are difficult to be guessed. Many sites also have the feature of a one-time password (OTP), which is a form of two-factor authentication and increases security to a greater extent.
Final Words
These are some of the anti-phishing solutions which can be used to have protection against phishing attacks. Many anti-phishing tools are also available in the market, which deals directly with these attacks. Dropbox phishing scam is one of the most famous incidents that have taken place in our times. So, you need to be vigilant and aware of all the third parties (that pretend to be legit websites, tools or plugins, etc.), that can steal all your confidential information and sensitive data, which may even include your bank or credit card details.
Enterprise-class email protection without the enterprise price
For flexible per-user pricing, PhishProtection's integrated email security solution protects your employees from business email compromise (BEC) and many other email threats. 24×7. On any device. With features you'd expect in more expensive solutions:
All Plans Come With
Stops business email compromise (BEC)
Stops brand forgery emails
Stop threatening emails before they reach the inbox
Continuous link checking
Real-time website scanning
Real time alerts to users and administrators
Protection with settings you control
Protection against zero day vulnerabilities
Complete situational awareness from web-based console
Join 7500+ Organizations that use Phish Protection
Phish Protection works with System Administrators, IT Professionals and IT Executives in thousands of companies worldwide. Sign up and protect your organization from phishing attacks in less than 5 minutes