Advanced Threat Defense Systems Are What You Need
Understand How Advanced Threat Defense Can Protect Your Organization.

Estimates reveal that almost 15-20% of enterprises across the world have experienced advanced threats and targeted attacks in one form or the other. Advanced Persistent Threats (APTs) are a significant grumble for enterprises lately. While cybercriminals come up with new and improved tactics every day, some enterprises are still dependent on old and outdated security systems.
Advanced Threat Protection Is The Need Of The Hour
Advanced and targeted attacks can stay undetected for several weeks or months, while all sensitive information gets deleted from your network. Unlike phishing attacks and malware attacks, advanced persistent attacks are meticulously created and continuously monitored by perpetrators. It is not just about installing malware and downloading information quickly. These cybercriminals play a waiting game as they aim for the bigger target.
Hence, enterprises must look for advanced threat defense systems that are intelligence-driven (AI). Today, the commonly used security software and technology won't be able to protect your corporate perimeter. Enterprises need a multi-layered, multi-faceted, and adaptable security approach that is highly-driven through the intelligence gathered and worked accordingly.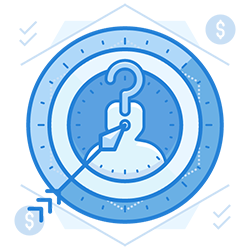 What is Advanced Threat Defense (ATD)?
Advanced Threat Defense (ATD) refers to a suite of security solutions that will aid in protecting a complete layer of protection for enterprises. Advanced threat defense solutions are equipped with all the bells and whistles to defend against even the most advanced malware and targeted attacks. Enterprises can opt for advanced threat defense solutions either as software packages or go for a set of services. Generally, Advanced Threat Defense solutions consist of endpoint behavioral analysis, network traffic analysis, malware protection, threat intelligence, process monitoring, advanced sandboxing, cloud reputation, etc.
How Advanced Threat Defense Works?
When it comes to Advanced Threat Defense, the primary goal is to provide a complete defense boundary for the enterprises. One of the main advantages of these security solutions is that they are highly equipped to detect any anomalies in the beginning and take appropriate actions as and when needed. The primary goals of an Advanced Threat Defense (ATD) are to
Detect
Defend
Predict
Respond
The ATD systems encapsulate the following features that include:
Real-time Monitoring
Without continuous monitoring, no software can detect any targeted attacks. It is essential to detect attacks as early as possible; otherwise, if anything goes undetected, it can cause a loss in terms of money or critical data.
Context
To gain higher efficacy, security solutions need to provide threat alerts in an informative manner with a clear background. It helps security teams for quick analysis and immediate response.
Data Awareness
Advanced Threat Defense systems play a massive role in enterprise security as their database has the latest kinds of attacks and their damages. Hence, these systems can provide an appropriate response in a short time.
Even when a threat is detected, companies employing ATD systems don't worry about the hindrance in work as all analysis and quarantine work is in the background.
Sandboxing Technology
Most of these advanced threat defense systems make use of a highly sophisticated threat detection technique called sandboxing. In this technique, various methods are employed to detect potential targeted attacks and malware threats.
Real-time monitoring and network analysis help in identifying such threats at the early stages quickly. Any suspicious file is sent to the sandbox immediately, where they are analyzed and examined in a virtual environment simulating different operating systems. It records changes and matches the activities with a database, and if it finds a match, the file is labelled as malware and quarantined.
Benefits Of Advanced Threat Defense System
Advanced threat defense systems provide various benefits which include
Quick detection of threats.
Effective detection of future threats using behavioral analytics along with threat intelligence using a proprietary algorithm.
Quick adaptation based on the threat level and impact, providing an appropriate response.
Monitoring and analyzing all important events regularly for any anomalies and threats.
Reducing false positives to a great extent.
Categorizing every kind of suspicious activity based on the threat level and investigated accordingly. All suspicious activities are prioritized and checked first.
Conclusion
Advanced Threat Defense systems provide reassurance for enterprises as all kinds of threats are detected at the early stages to minimize the damage to a great extent. Real-time monitoring allows providing a complete security layer for the enterprise, making it tough for cybercriminals to get into the system.
Remember that these advanced security solutions are not cheap, and hence careful analysis needs to be done before finalizing one. Ensure to conduct a trial run for a few days, and if the results are satisfactory, then go for the commercial version. But investing in these systems alone cannot guarantee success as you need to equip these systems at the hands of experienced incident response specialists to analyze and prevent targeted attacks.
Enterprise-class email protection without the enterprise price
For flexible per-user pricing, PhishProtection's integrated email security solution protects your employees from business email compromise (BEC) and many other email threats. 24×7. On any device. With features you'd expect in more expensive solutions:
All Plans Come With
Stops business email compromise (BEC)
Stops brand forgery emails
Stop threatening emails before they reach the inbox
Continuous link checking
Real-time website scanning
Real time alerts to users and administrators
Protection with settings you control
Protection against zero day vulnerabilities
Complete situational awareness from web-based console

Join 7500+ Organizations that use Phish Protection
Phish Protection works with System Administrators, IT Professionals and IT Executives in thousands of companies worldwide. Sign up and protect your organization from phishing attacks in less than 5 minutes