Zero-Day Attack Prevention Is Necessary To Protect Your Information Systems From Unforeseen Threats
In the most straightforward terminology, zero-day attacks are those attacks which are launched by adversaries by exploiting some undiscovered flaw in the software. In such attacks, the software developers often remain unaware of the existence of vulnerability until it has been exploited by an attacker, and have no time to launch a patch, which is to say, they have 'zero days' before they can protect the software from being misused by the attackers.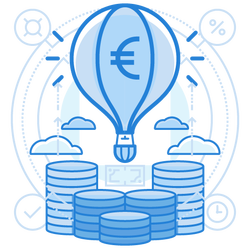 Why Is Zero-Day Protection Necessary?
Unlike other phishing or ransomware attacks, zero-day exploits aren't the ones you can be prepared to face. These exploits are made on vulnerabilities that are so minute that they go unrecognized even by the software developers themselves. However, what we must not forget is that there are millions of hackers out there who are always on the lookout for such vulnerabilities. Another peculiar thing about zero-day attacks is that these are not just launched by individual attackers but also by nation-state spies and cyber warriors for reconnaissance. That is why it is so vital to ensure zero-day protection.
You might be living with a sense of relief that you have the latest software installed on your system, but in the case of a zero-day attack, you are left off guard. The attackers can then access all private and sensitive information stored in your systems and can misuse your details for criminal purposes.
Recent Pattern Of Zero-Day Attacks
In the past, zero-day attacks were a less common thing to be spotted. However, things have changed over time, and the recent zero-day attacks – 2019 have been telling us that these attacks have gained popularity and are in high demand in the dark market. Hence, it becomes crucial to identify the vulnerabilities and launch patches for the same in zero days to minimize the losses. But it is unanimously felt that zero-day attacks are discovered only when people are futuristic.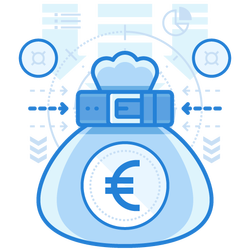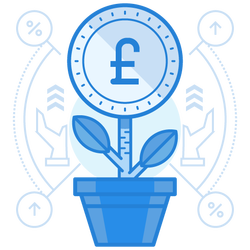 Zero-Day Attacks Discovery
So how are zero-day attacks discovered?
It is not possible to fight the enemy until the enemy is in your territory. Still, you can always use binoculars to track the speed and habits of the opponents so that you can fight them better when the war actually happens. This is precisely what the approach should be like when it comes to zero-day attacks. We must be equipped with advanced security measures that are not only good at providing anti-phishing protection but which can also keep zero-day attacks at bay.
These advanced security measures include having a Web Application Firewall (WAF), patches for all installed software, and an efficient security application. Having each of these ensures a safer internet and a securer system that can resist all sorts of zero-day or phishing attacks.
Some Interesting Examples Of Zero-Day Attacks
Google
A typical zero-day attack example that can help you get a better idea about the attack is the one launched on Google, Adobe, and several other establishments in the year 2010 by a Chinese zero-day vulnerability called Aurora. Aurora targeted Google's Spot Code and was to be found in Microsoft's Internet Explorer browser software. The attacker group behind Aurora continues to make exploits via several other zero-day vulnerabilities.
Stuxnet
Yet another zero-day attack example is the one called Stuxnet. Stuxnet was a virus aimed at crippling the computers in Iran's uranium enrichment plant at Natanz. Stuxnet made use of five zero-day exploits to gain access to the computer systems of the plant. However, one of the exploits was identified on time by Microsoft, and they could successfully patch it. But the malware Stuxnet continued operating with its remaining four exploits and created one of the earliest digital weapons of the decade. Stuxnet was typically a self-replicating computer worm which altered the speed of centrifuges in the plants and shut them down. The level of sophistication and accuracy of Stuxnet convinced researchers that indeed such an exploit could be created by a national government alone.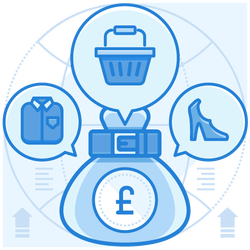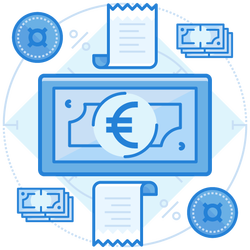 Recent Zero-Day Attacks
Recent zero-day attacks include the one which had been made public by Google in the previous month. This vulnerability undoubtedly tops the zero-day vulnerability list – 2019. Google recently admitted that some of the Android smartphones were prone to a major zero-day exploit. Interestingly, Google had launched a patch for the said vulnerability two years ago. Still, somehow, the flaw persists and continues to make all associated devices prone to a zero-day attack.
The zero-day vulnerability exists in the Pixel 1, Pixel 1 XL, Pixel 2 and Pixel 2 XL models of Google, S7, S8 and S9 models of Samsung, the Redmi 5A, Xiaomi Redmi Note 5 and A1 devices of Xiaomi, Huawei's P20, Oppo A3, Moto Z3 and the Oreo LG phones. This vulnerability was first spotted by Google's Threat Analysis Group (TAG). Still, the furnished list of vulnerable devices isn't an exhaustible one, and there are high chances that other devices and models might be vulnerable to these zero-day exploits.
Final Words
In conclusion, zero-day attacks arise from zero-day exploits, which are but a result of the zero-day vulnerabilities. These three separate terms are but interconnected and ultimately result in significant permanent changes and losses to the welfare of an individual, an organization, or a nation at large (based on the extent of the attack). However, regular software updates and incorporation of a reliable and multi-functional security manager go a long way in ensuring proper zero-day protection.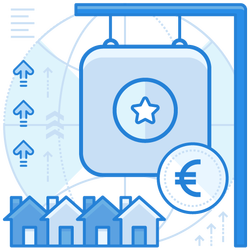 Enterprise-class email protection without the enterprise price
For flexible per-user pricing, PhishProtection's integrated email security solution protects your employees from business email compromise (BEC) and many other email threats. 24×7. On any device. With features you'd expect in more expensive solutions:
All Plans Come With
Stops business email compromise (BEC)
Stops brand forgery emails
Stop threatening emails before they reach the inbox
Continuous link checking
Real-time website scanning
Real time alerts to users and administrators
Protection with settings you control
Protection against zero day vulnerabilities
Complete situational awareness from web-based console
Join 7500+ Organizations that use Phish Protection
Phish Protection works with System Administrators, IT Professionals and IT Executives in thousands of companies worldwide. Sign up and protect your organization from phishing attacks in less than 5 minutes