The Impact Of Recent Zero-Day Attacks – 2019 On Valuable Information Resources
The term 'zero-day' is based on the number of days you have to rectify since any flaw or error in your software is found. Zero-day means that the vulnerability or exploit is known to the developer for the first time only when the attack takes place. Traditional hacking attacks have been known for a while now and, as such, are relatively easier to understand what causes them and how one can protect oneself. However, zero-day protection is a little different compared to the protection from conventional hacking attacks.
In zero-day attacks, the attacker usually leverages the vulnerability and loopholes in any software and operating system used in the victim's system. As such, zero-day attack prevention is relatively harder for the end-user, who may have no clue about the software vulnerabilities. Hackers can use these loopholes to exploit shortcomings and steal data from the user for their advantage.
Individuals and organizations can protect their crucial private data by choosing the right tool and continually updating it. Such an updated tool can provide zero-day protection before the attack can cause any harm.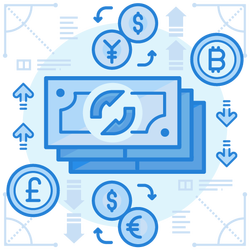 How Are Zero-day Attacks Discovered?
Unknown flaws in the developed program cause zero-day attacks. As such, they are tough to be discovered in the beginning. Here are the steps of how these hacking attacks take place and get mitigated:
Attackers find vulnerabilities in the system and exploit it.
The user recognizes some malicious actions such as data theft caused by exploits.
The user reports the problem to the developer or the organization concerned.
The developer finds the issue and releases a patch for it.
The user applies the patch in their system.
However, in some cases, the developer identifies such malicious activities right away before they come to the user's attention and therefore releases a patch before any damage is caused. So it is often necessary to install these small software patches as soon as they are released. This is how are zero day attacks discovered.
Zero-day Attacks Of 2019
One can get a better idea of what these hacking attacks exactly are by learning about recent zero-day attack examples. Here is the zero-day vulnerability list – 2019 of such exploits:
Google Chrome zero-day exploit on Halloween:
Recently on Halloween night, Google Chrome released a patch for the zero-day exploit, which was installing malware through a Korean website.
MessageTap malware exploiting telecom network vulnerability:
A group of Chinese hackers recently released malware that would sniff over SMS through telecom networks. In particular, SMS containing specific keywords were targeted.
Whatsapp zero-day exploited in May:
In May, Whatsapp's VOIP calling feature was exploited by the NSO Group, an Israeli organization. Facebook claims that the organization used the zero-day against more than 1,400 users. Users of UAE, Mexico and the Kingdom of Bahrain were targeted explicitly as claimed by Facebook.
Apple FaceTime zero-day vulnerability:
A 14-year-old kid from Arizona found a severe vulnerability in Apple's FaceTime feature where his friend in the group conversation could listen to their conversation without picking up the phone. This 'Facepalm' bug hit the headlines after a few weeks of this event.
Android zero-day affecting smartphones:
Google found a vulnerability in the Kernel code which can be exploited to get access to the root directory. Google found that Huawei, Samsung, Xiaomi and Pixel devices were vulnerable. This vulnerability with malicious applications could result in a severe hacking attack.
Alexa and Google Home leveraged for hacking:
Ironically, hackers were able to eavesdrop on users with these smart home devices. This hacking attack was made on the backend of Google Home and Alexa apps given to developers. In these attacks, users were asked for their Google or Amazon password as a way to solve a fake error.
Safe browsing on the hacking sites:
For over a year, mobile internet browsers such as Chrome, Mozilla, and Safari failed to detect and warn about hacking websites. Hackers were able to cloak hacking websites against blacklists such as Google Safe Browsing, Microsoft SmartScreen, etc.
Zero-day vulnerability found in browser extensions:
A French researcher conducted academic research where he found 197 extensions which could be abused by malicious websites to steal sensitive information from active sessions or to download malicious files.
The above list of recent zero-day attacks proves that one should not ignore those tiny security patches offered by the software as they might help protect against any new hacking threats or attacks.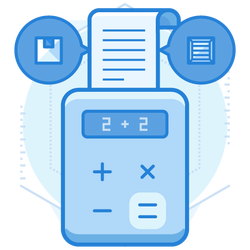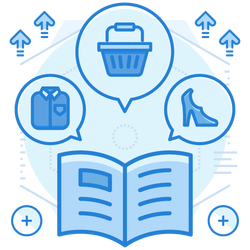 Conclusion
The complete list of every zero-day attack and exploit found in the year 2019 would be a long one, which indicates that the requirement of the right tool offering all-round protection is more pressing than ever. Users are more susceptible to zero-day attacks as they wouldn't even know if they are vulnerable. Hence a good level of awareness is required about the matter and adequate safeguards to be resorted to keep such threats at a safe distance.
Enterprise-class email protection without the enterprise price
For flexible per-user pricing, PhishProtection's integrated email security solution protects your employees from business email compromise (BEC) and many other email threats. 24×7. On any device. With features you'd expect in more expensive solutions:
All Plans Come With
Stops business email compromise (BEC)
Stops brand forgery emails
Stop threatening emails before they reach the inbox
Continuous link checking
Real-time website scanning
Real time alerts to users and administrators
Protection with settings you control
Protection against zero day vulnerabilities
Complete situational awareness from web-based console
Join 7500+ Organizations that use Phish Protection
Phish Protection works with System Administrators, IT Professionals and IT Executives in thousands of companies worldwide. Sign up and protect your organization from phishing attacks in less than 5 minutes