How to Stop Phishing Emails
Whether you like it or not, phishing emails are here to stay. From Nigerian prince scams to spear phishing, there are various ways cybercriminals can target you and your employees.
The best thing you can do in this bleak situation?
Learn how to deal with it.
If you or your organization are getting bombarded with phishing attempts, here's how to stop phishing emails.
Check your spam filter
The first step you should take is to check your email provider's settings. While most do a decent job at blocking spam and phishing attempts, there may still be a few that slip through the filters.
If you notice any phishing emails in your inbox, report them immediately. This is considered as one of the phishing prevention best practices. Not only does the report option help your provider catch similar emails in the future, but it blocks them as well. This should prevent you from seeing the same attempts again.
Set up rules for your spam filter
Have you reported a phishing email, only to see another identical attempt? Then you may want to set up rules in your spam filter.
Depending on your host, you can set up rules so incoming emails can be automatically marked as junk and put in the trash. Out of sight, out of mind.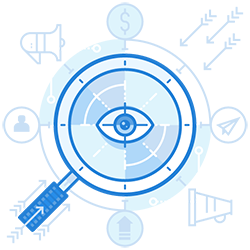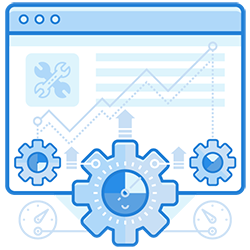 Install anti-phishing software
Anti-phishing software is a great way to get extra protection. Again, major email providers have decent spam filtering capabilities, but often, it's not enough.
If you find your inbox is constantly filling up with phishing emails, this phishing protection software can help. With enterprise level spam filtering, the program has more powerful and far-reaching capabilities than your email provider does.
Provide security training
23% of people who receive phishing emails open them, and 11% of them open attachments. This means a fourth of your workforce puts your entire organization at risk.
If you provide regular security training, you can decrease this number. By educating your employees on recognizing phishing emails, they can avoid breaches in your security from all types of phishing attacks. Also, they can safeguard your other workers by alerting the security officer whenever they receive a phishing email.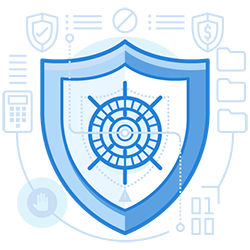 Put a stop to phishing attempts
The more phishing emails get through, the more likely it is for cybercriminals to succeed. By implementing these ways on how to stop phishing emails, the likelihood of your sensitive information getting out decreases.
Through the power of spam filtering and security training, you'll keep scams out of your company and secure your network.
So, what really best phishing protection service offers?
Enterprise-class email protection without the enterprise price
For flexible per-user pricing, PhishProtection's integrated email security solution protects your employees from business email compromise (BEC) and many other email threats. 24×7. On any device. With features you'd expect in more expensive solutions:
All Plans Come With
Stops business email compromise (BEC)
Stops brand forgery emails
Stop threatening emails before they reach the inbox
Continuous link checking
Real-time website scanning
Real time alerts to users and administrators
Protection with settings you control
Protection against zero day vulnerabilities
Complete situational awareness from web-based console
Join 7500+ Organizations that use Phish Protection
Phish Protection works with System Administrators, IT Professionals and IT Executives in thousands of companies worldwide. Sign up and protect your organization from phishing attacks in less than 5 minutes