What's the Best Phishing Protection?
Phishing is a scam that's become prevalent in recent years. This is because the payoff for such attempts is huge. All cybercriminals have to do is send out convincing emails, create fake sites, and their victims hand over their personal details. No hacking needed.
Naturally, you need to be wary of phishing, both on personal and organizational levels. So what's the best protection from phishing you can get?
Be proactive and cautious
The best phishing protection is this:
Be defensive.
Scrutinize every email you get, especially ones you weren't expecting. If they ask you to give out or confirm sensitive information, that should set off alarm bells.
Double check these requests by avoiding the links attached in the emails. Instead, type in the domain name in your browser to go directly to the sites. Once you log in, you can then check to see if the requests were genuine or not. Then, you can take action if necessary.
Make sure you use different passwords across all websites. This ensures that if a password is correctly guessed or leaked, scammers can't use that to access your other accounts.
Also, use a combination of capital letters, lowercase, numbers, and special characters if the sites allow them. Using non-words is also a good idea since they're much harder to guess. If you find it difficult to keep track of all your passwords, a password manager can be immensely helpful. This is considered one of the phishing prevention best practices.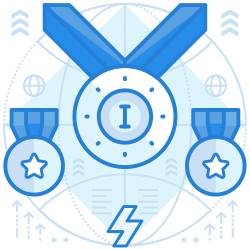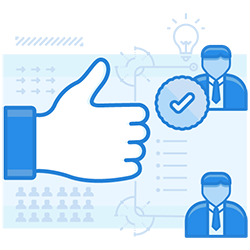 Have a second line of defense
Nobody's perfect. No matter how many precautionary measures you take, a few phishing attacks may still slip through. And that's ok. Attempts are getting more and more sophisticated, after all.
Having a second line of defense is excellent for safeguarding against phishing even further.
Installing good anti-phishing software and toolbars can not only block phishing attempts for you but your entire business as well.
Security training is also valuable since your entire office can be more vigilant when it comes to phishing. These sessions can encourage your team members to step forward and inform your security officer whenever they find anything suspicious, which can heighten your company's defenses. This will ensure to protect your business from any types of phishing attacks.
Prevention is key
Staying informed and aware is the best phishing email prevention you can have. While phishing attacks can be indiscernible from real emails at first, it won't always be like this. With the proper information and training, you and your employees can fend off attempts and keep sensitive details safe and secure. You can read more about how to stop phishing emails.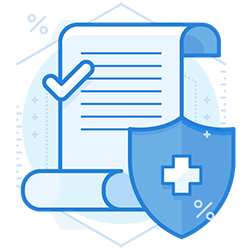 Enterprise-class email protection without the enterprise price
For one low monthly price and no per-user fees, Phish Protection's integrated email security solution protects your employees from business email compromise (BEC) and many other email threats. 24×7. On any device. With features you'd expect in more expensive solutions:
All Plans Come With
Stops business email compromise (BEC)
Stops brand forgery emails
Stop threatening emails before they reach the inbox
Continuous link checking
Real-time website scanning
Real time alerts to users and administrators
Protection with settings you control
Protection against zero day vulnerabilities
Complete situational awareness from web-based console
7500+ Organizations Trust Us
Thousands of System Administrators, IT Professionals and Executives use Phish Protection to defend their users and thier mailboxes. Sign up and protect your organization from phishing attacks in less than 5 minutes.