How to Protect Against Phishing
If you've heard about what is phishing, you may be concerned about the scams cybercriminals may try on you. But with a few tips on how to protect against phishing, you'll have a fighting chance against them.
Here are some things you should practice when you're online.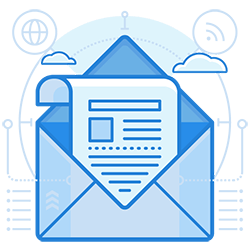 Double check your emails
There are several phishing prevention best practices you need to check when it comes to your emails. They include:
Display name:

Is it really from the person it claims to be? Look at the characters carefully and also expand the "from" field to double check the email address.

Content:

Is it full of spelling and grammar mistakes? Does it look suspicious? Is it asking you for personal details, like your bank account number? If so, chances are it's a phishing email.

Attachments:

Any unexpected .exe files are almost guaranteed to be phishing viruses. If you're expecting an executable file from a client or coworker, confirm with them that they've sent it before you open it.
Make sure the sites you visit are secure
Modern-day browsers have made it very easy for us to check if the sites we visit are safe or not. They should have the capability to block phishing websites from even loading, but you must still be vigilant.
The first thing you need to look for is the lock symbol next to the URL. If it's not there, or if it's not green, that means the site you're visiting may not be secure nor have a valid certificate.
The other thing you should be looking for is the prefix for the site. "https://" means it's secure, while "http://" means it isn't.
While you're out and about, it may be tempting to cut back on your mobile data usage and use a public, unsecured wifi connection instead. This may be fine for regular browsing, but if you're planning on making purchases or logging into your bank account, your information can easily be stolen over the network.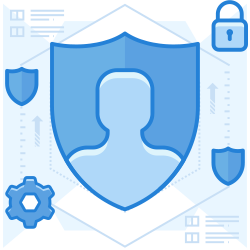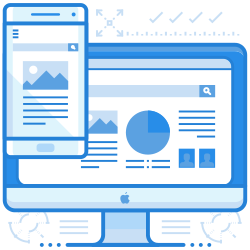 Install anti-phishing software
Anti-phishing software can be a great add-on to your antivirus program. Although your antivirus should block any phishing attacks, you can never be too careful. Should anything slip through the cracks, you can bet anti-phishing software will catch it and protect you from spear phishing attack.
MORE : Spear Phishing vs Phishing
Keep your private information safe
By following the above steps you can prevent spear phishing, your private information should stay nice and secure. Make sure you always keep your antivirus and phishing prevention software updated so you get the maximum protection possible.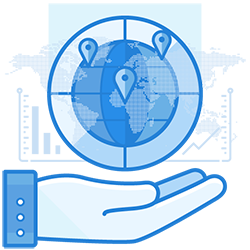 Enterprise-class email protection without the enterprise price
For flexible per-user pricing, PhishProtection's integrated email security solution protects your employees from business email compromise (BEC) and many other email threats. 24×7. On any device. With features you'd expect in more expensive solutions:
All Plans Come With
Stops business email compromise (BEC)
Stops brand forgery emails
Stop threatening emails before they reach the inbox
Continuous link checking
Real-time website scanning
Real time alerts to users and administrators
Protection with settings you control
Protection against zero day vulnerabilities
Complete situational awareness from web-based console
Join 7500+ Organizations that use Phish Protection
Phish Protection works with System Administrators, IT Professionals and IT Executives in thousands of companies worldwide. Sign up and protect your organization from phishing attacks in less than 5 minutes