In today's digital age, where e-mails form the backbone of modern communication, it is necessary to have a high level of phishing awareness. From an individual point of view, it is essential. However, from an organizational viewpoint, it is critical. It is because the damage to an individual is a limited one, whereas the damage done to an organization could be immense.
Besides the loss of money, phishing attacks put the reputation of a business at risk. Therefore, phishing awareness training should form an essential part of any HR activity in the firm.
The First Step Towards Phishing Awareness: Ditching The "Not Me" Syndrome
One of the most significant reasons for users falling into the hackers' trap is the 'Not Me' syndrome. Usually, people feel that their systems are fail-safe and that it will not happen to them. However, no system or security software can guarantee 100% protection from phishing attacks. Phishing is a widespread problem today because hackers use faster and innovative technological tools to carry out phishing campaigns. All it takes is one person from the organization to access the phishing e-mail and share the sensitive business credentials. Every year, many companies learn it the hard way. They can avoid the damage if they invest some time and money in a phishing awareness campaign.
We shall now discuss why phishing awareness is crucial to your business and provide you with phishing awareness tips to safeguard your data from hyper-targeted attacks.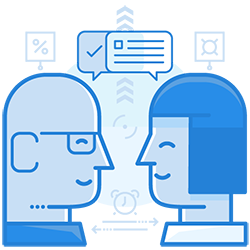 The Importance Of Security Awareness Training
Before we go deeper into the security awareness training aspects, let us look at some glaring phishing statistics.
Though phishing as activity began in the 1990s, it continues to gather steam to become the most prevalent form of cybercriminal activity for about eight years in a row.
Even as late as 2015, users opened more than 30% of phishing e-mails.
Opening a phishing e-mail can be harmless provided you do not take any action. However, 12% of those people who opened these phishing e-mails proceeded to click on the malicious links embedded in the mail or attachments.
Of all phishing attacks in 2016, a whopping 48% were designed to steal money.
With more people having access to internet banking technology, the number of phishing attempts too showed an increase of 8.31% in 2016.
Another chilling statistic is that the average cost of a phishing attack borne by the company having more than 10,000 employees is $3.7 million.
The business entity doesn't need to have more than 10,000 employees to become a victim of a phishing scam. Even a single-person body is at the same level of risk as a big organization.
Crucial Components Of Phishing Awareness Campaign
Phishing awareness training is not a one-off affair. It must be a regular part of every training program devised by your organization for its employees. Remember, the employees having access to business e-mails are the first line of defense.
The training should not only focus on new employees but also for existing employees. It is because the hackers keep on improvising their phishing techniques every day.
Unlike other cybercrimes, phishing is 100% preventable. All one needs is a vigilant eye to look out for the details. Thus, awareness about the common traits of phishing e-mails should be a high priority item.
Reporting phishing attempts is of profound importance. Unless the security teams know about phishing attacks, they will not be able to devise corrective measures. Thus, a crucial aspect of phishing awareness training is that the employees should be encouraged to report any suspicious activity.
Important Tip: Extending Phishing Awareness Template Across The Hierarchy
One must remember that the senior management of the company is as vulnerable as the ground-level employees. Hence, the phishing awareness template must cover the entire employee spectrum of the organization, from the bottom-up.
In short, every person in the organization, from the CEO to the junior-most clerk must share the responsibility to avoid becoming a victim of a phishing scam.
Unique Methods To Improve Phishing Awareness In The Business Environment
» 
Phishing Awareness E-mail Templates

For Mock Attacks
The business must test its employees through personally orchestrated phishing attacks at regular intervals. It will not only create phishing awareness but also make them more vigilant in the event of an actual attack. The enterprise can set up a third-party e-mail address and send out phishing e-mails to the employees to catch if any of them drops their guard and slips. Some standard e-mail templates to carry out these mock attacks are:
The "Restart your Membership" Template
The "Password Reset" Template
The "Notification for Training" Template
The "Final Reminder" Template
The "Your Order Has Been Shipped" Template
» 
Sending A Security Awareness E-mail To Employees
In the increasingly networked enterprise environments, management can't keep a watch on employee activity always. Hence, they can send out a security awareness e-mail to employees to educate them on the threat areas. It will help in protecting the confidentiality and integrity of data. The e-mail can include instructions like:
Clean Desk Policy
Data Management
Safe Internet Habits
Threats Posed By Removable Media
Social Networking Dangers
» 
Supplying Phishing Awareness Quizlet At Regular Intervals
Another innovative way to sharpen phishing security skills is providing them with regular phishing awareness flashcards. Through this technique, they will gain a comprehensive understanding of the phishing attacks. While designing flashcards, security teams can cover these questions:
What action can I undertake to shield myself from phishing attacks?
What correctly defines phishing?
How can I determine if a link in an e-mail is malicious?
» 
Comprehensive Training Through Phishing Awareness Training PPT
To give their staff an in-depth understanding of the phishing threat, enterprises can organize monthly or weekly events. These events will cover all the crucial aspects of the attacks. From its origins to its evolution, employees will get a hands-on experience which will propel them towards being more vigilant. Following are some famous Phishing Awareness Training PPT templates:
» 
Supplying A Phishing Training PDF At The Time Of Joining
One cannot underestimate the importance of holding regular events to increase phishing awareness. However, the employees must have constant access to these techniques through a personal copy. Hence, the administration must supply new employees with phishing training PDF. This file will include the details of all upcoming events related to phishing. Additionally, it will consist of all the basics of phishing prevention.
Summarizing The Phishing Awareness Tips
Educating employees is of prime importance. They form the first line of defense and attack, as well. The cybercriminals enter the systems by breaching this line of defense.
Keep sending security awareness e-mails to employees advising them of the modus operandi used by hackers.
Educate them not to open unsolicited e-mails, especially those from persons not related to the business.
Teach them how to view suspicious e-mails. Usually, these phishing e-mails require the recipients to perform urgent actions. The hackers do not believe in giving you much time to respond. Therefore, be vigilant when you get such urgent messages, even if it is from the CEO of the company.
Hackers are adept at masking e-mail addresses and make users believe that they are accessing a genuine source. Hovering over the links provided in the e-mail message will let you know where it intends to take you.
Never respond to any e-mail communication that requires you to submit confidential information. Banks and financial institutions will never ask for such data.
Conclusion
Employees form the backbone of every successful business. Any negligence on their part can put the organization's reputation in jeopardy. Hence, to safeguard against the danger of multiple data breaches, enterprises must adopt phishing protection services along with unique and innovative phishing awareness training ideas.
Enterprise-class email protection without the enterprise price
For flexible per-user pricing, PhishProtection's integrated email security solution protects your employees from business email compromise (BEC) and many other email threats. 24×7. On any device. With features you'd expect in more expensive solutions:
All Plans Come With
Stops business email compromise (BEC)
Stops brand forgery emails
Stop threatening emails before they reach the inbox
Continuous link checking
Real-time website scanning
Real time alerts to users and administrators
Protection with settings you control
Protection against zero day vulnerabilities
Complete situational awareness from web-based console

Join 7500+ Organizations that use Phish Protection
Phish Protection works with System Administrators, IT Professionals and IT Executives in thousands of companies worldwide. Sign up and protect your organization from phishing attacks in less than 5 minutes