Office 365 Ransomware Recovery Tools & Preventive Measures.
What Is Ransomware? How Does It Spread?
In the last few years of the digital age, cybercriminals have come up with well-crafted, harmful techniques to victimize internet users in any way that is possible. One such cyber-attack method is called ransomware. As the name suggests, ransomware is a malicious program that steals or encrypts data from the user's device or programs. Later, cybercriminals mandate victims for some ransom in return for that stolen or encrypted data. They usually sell the data further to companies or use it to carry out further cyber attacks to cause you harm.
Ransomware is spread almost like any other malicious infections. Some familiar sources of ransomware infections include the following:
A malicious email
Opening phishing links
Downloading files that have malicious scripts embedded into it
Accessing any infected hard drive or a pen drive without scanning for viruses and malware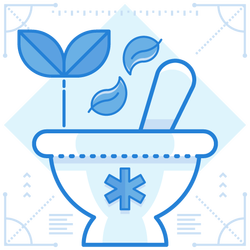 Systems That Are Susceptible To Ransomware Infections
Ransomware has been quite prevalent in recent times. Ransomware can harm the user's devices, an organization's on-premise servers/databases, and even any online software as a service (SaaS). In the past, several internet users have witnessed examples of on-premises ransomware attacks. Especially, obsolete operating systems such as Windows XP and outdated Windows Server OS have failed miserably against these ransomware attacks.
Google Apps And Office 365 Ransomware Infections
In addition to offline devices and systems, numerous online apps are trusted by users for their organization and personal use to create and manage data. Office 365 and Google apps are examples of the same. Users often create and store Word, Excel, and PowerPoint documents on OneDrive with office 365. Whether the user uses Google apps or Office 365, ransomware can, regardlessly, be a hazardous threat.
Malicious infection spreading to these online apps is extraordinarily varied compared to traditional on-premise malware infections. These online apps offer a complete solution to users in terms of online storage, file creation, and seamless synchronization. While this synchronization provides numerous benefits to the user, there is also some amount of vulnerability and risk. Ransomware can spread to cloud storage because of timing. Google apps are in sync with Google drive, and likewise, Office 365 is in sync with OneDrive.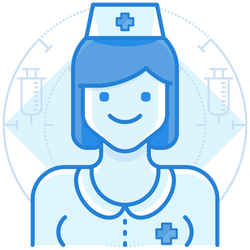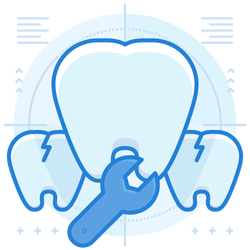 Office 365 Ransomware Prevention Measures And Recovery Techniques
There are usual precautions against malicious attacks with ransomware, such as one should avoid opening any unknown emails or verify URLs before clicking. However, there are some additional considerations to protect online tools and storage against ransomware:
Disconnecting malicious offline storage
Once the user finds out that any device is affected by ransomware or some malicious program, the user should disconnect the system from the network and online storage right away. If the online room is in sync with infected files, then the whole cloud server and database can be endangered.
Online storage backup tool
There are numerous backup tools available on the internet for cloud storage services. Creating a simple backup regularly with a trusted automation tool can offer excellent protection against ransomware. The right backup tool can ensure Office 365 Ransomware recovery against any such infections and help users restore their data once again.
Restoring files to previous versions
One of the great features users can find in Office 365 is version history. Users can revert files to their previous versions. In this case, data can go back to the state when it was not infected.
However, there are limitations to version history and supported files. If the user does not have a file with Microsoft Office or Office 365, ransomware files can not revert to previous versions.
Microsoft advanced threat protection (ATP)
Office 365 can be secured against any malicious threats spreading through emails using Microsoft ATP ransomware. Microsoft ATP can prohibit ransomware infections spread by email messages, links, attachments, and collaboration tools.
Office 365 antivirus tools
Microsoft ATP offers inbuilt Anti-spam and Anti-malware protection for Office 365 users. In addition to that, users can also leverage a third-party Office 365 Antivirus for further protection against ransomware. There is a wide range of formidable antivirus which can offer a great deal of security.
Final Words
Nowadays, organizations are relying on online SaaS for different applications. They offer numerous advantages, such as allowing remote access and multiple sessions at the same time.
Although they can be risky as well because adversaries aim to steal or encrypt the organization's data that can cost organizations a fortune. As such, it is an extreme need for these organizations to be aware of these security measures. Office 365 can improve an enterprise's productivity, only if it uses it with the right protection techniques.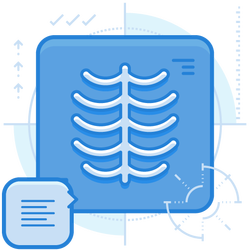 Enterprise-class email protection without the enterprise price
For flexible per-user pricing, PhishProtection's integrated email security solution protects your employees from business email compromise (BEC) and many other email threats. 24×7. On any device. With features you'd expect in more expensive solutions:
All Plans Come With
Stops business email compromise (BEC)
Stops brand forgery emails
Stop threatening emails before they reach the inbox
Continuous link checking
Real-time website scanning
Real time alerts to users and administrators
Protection with settings you control
Protection against zero day vulnerabilities
Complete situational awareness from web-based console
Join 7500+ Organizations that use Phish Protection
Phish Protection works with System Administrators, IT Professionals and IT Executives in thousands of companies worldwide. Sign up and protect your organization from phishing attacks in less than 5 minutes