A Detailed Guide To Microsoft ATP Ransomware Protection
Microsoft has officially announced in a blog post on TechNet site about the launch of Windows Defender ATP (Advanced Threat Protection). This Microsoft ATP ransomware is capable of rooting out ransomware attacks explicitly programmed to take over courses of days or months at corporate sites. The ATP mainly investigates and identifies initial minor cases of ransomware and then use gathered data to secure the extensive network proactively. However, it is an elating and much beneficial step by Microsoft everyone is looking forward to.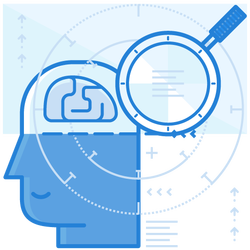 What is Microsoft Defender Advanced Threat Protection?
The Defender Advanced Threat Protection by Microsoft is a unique platform designed to assist enterprise networks in detecting, preventing, investigating, and responding to advanced threats to your information systems such as ransomware.
Microsoft uses the following technology combination incorporated into Windows 10 and Microsoft's Cloud Service for the purpose.
Analysis Of Cloud Security
Behavioral signals and other online indications are translated into detections, insights, and recommended responses to advanced threats by leveraging Machine Learning, Big Data, distinct Microsoft Optics across Windows Ecosystem, and cloud products for enterprises such as Office 365.
Behavioral Sensors
Being a built-in service of Windows 10, behavioral sensors process and collect behavior signals from Windows operating system and transfer the data to your private, isolated, cloud instance of Microsoft ATP ransomware.
Threat Intelligence
Its threat intelligence enables ATP to identify attacker techniques, tools, and procedures, and provide alerts when these are seen as sensor data collected through behavioral sensors. This threat intelligence is generated and augmented by the security team, Microsoft hunters.
Office 365 Ransomware Recovery With Advanced Threat Protection
Office 365 is a specific enterprise Microsoft software suite where all components are configured and managed via an online portal.
With the Microsoft ATP ransomware recovery system built into Office 365, you can protect your organization against suspicious threats by links (URLs), email messages, and collaboration tools. ATP includes the following features when implemented, like an Office 365 antivirus.
It automatically sets threat protection policies to define your organization's threat level.
Real-time reports are easily fetched through ATP performance.
It further uses comprehensive tools to understand, investigate, protect, and imitate threats.
With the automated incident response function, a lot of time and effort are saved, mitigating, and investigating suspicious threats.
Office 365 ATP is further categorized into ATP Plan 1 and ATP Plan 2. Both plans are available as add-ons for various subscriptions. If you compare both these plans with Office 365 Enterprise E5, you may notice that the feature of providing safe links in teams is absent in all three. Also, you are getting features such as attack simulator and automated incident response in ATP Plan 2 and Office 365 Enterprise E5 only.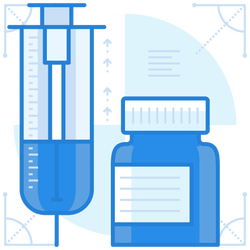 Best Features Of Office 365 Ransomware ATP Plan 2
ATP Plan 2 is said to provide excellent features so that your organization's security team will be able to understand and anticipate, and hence able to take safeguards to prevent malicious attacks. The following three features are the USP of ATP Plan 2.
Threat Trackers
As the name suggests, they track prevailing cybersecurity threats. For instance, you can check whether malware is approaching your system and take countermeasures before it hits the organization. Some of its best trackers include Trending Trackers, Noteworthy Trackers, Saved Queries, and Tracked Queries.
Threat Explorer
Explorer shows data as a real-time report to analyze and identify recent threats. You can configure it directly to check for custom, real-time detections and control in terms of periods.
Attack Simulator
It displays realistic attack scenarios to identify various vulnerabilities upon attack situations. Its current attack simulators include password-spray attack, display name spear-phishing attack, brute-force password attacks, and much more.
Recent Research Facts By The Microsoft Defender ATP Research Team
On November 26, 2019, Dexphot, a new malware has been detected by Microsoft's expert ATP Research Team. This malware is known to infect Windows computers since October 2018 and hijack resources to mine cryptocurrency.
On November 2, 2019, BlueKeep attacks were confirmed by The Microsoft Defender ATP Research Team. Earlier, Microsoft had patched the BlueKeep on May 14, but it could only protect versions later to Windows 7 like Windows 8 and Windows 10. The information was circulated to urge users to upgrade Windows systems vulnerable to BlueKeep attacks immediately. BlueKeep, with its unauthenticated, remote code execution, mainly affects Remote Desktop Services on older versions such as Windows Server 2008, Windows 7, and Windows Server 2008 R2.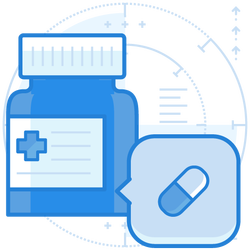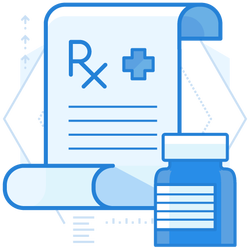 Conclusion
Office 365 ransomware ATP scans all inbound links and blocks malware from reaching the system users. It has deterred many threats; nevertheless, it is not without its own vulnerabilities in the face of ever-evolving forms of cyber-threats. However, the expert teams behind the service are all alert day and night to be at the forefront by all means. It is also continually updating its digital resources and tools and currently has various plans to diversify the system as well as for organized implementation of protection policies.
Enterprise-class email protection without the enterprise price
For flexible per-user pricing, PhishProtection's integrated email security solution protects your employees from business email compromise (BEC) and many other email threats. 24×7. On any device. With features you'd expect in more expensive solutions:
All Plans Come With
Stops business email compromise (BEC)
Stops brand forgery emails
Stop threatening emails before they reach the inbox
Continuous link checking
Real-time website scanning
Real time alerts to users and administrators
Protection with settings you control
Protection against zero day vulnerabilities
Complete situational awareness from web-based console
Join 7500+ Organizations that use Phish Protection
Phish Protection works with System Administrators, IT Professionals and IT Executives in thousands of companies worldwide. Sign up and protect your organization from phishing attacks in less than 5 minutes