Top Anti-Phishing Vendors & Ani-Phishing Products
The "anti-phishing" vendors are the providers of several anti-phishing solutions to combat phishing threats such as anti-phishing apps, anti-phishing software, or anti-phishing services. Thus, anti-phishing apps & anti-phishing vendors may be somewhat related terms.
What Does Anti-Phishing Vendors Provide?
There are many Anti-Phishing Vendors in the market trying to provide a variety of anti-phishing toolbar for browsers with many functionalities and provide the one or many of the following important features.
You can quickly launch a test campaign for phishing attacks.

These tools provide monitoring services in case of cloud-based office applications.

They can be configured based on the user's risk profile

They can easily spot phishing emails and take a step further in providing training to your employees.
MORE: Anti Phishing Chrome Extension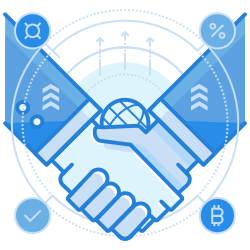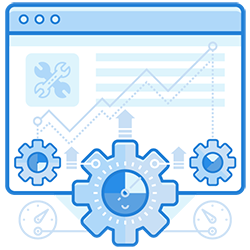 Anti-Phishing Software
Anti-Phishing software is a professionally designed computer program which works its best to spot phishing content in websites, emails, or other forms of data. After identification, they usually alert the user and finally block the content. PhishProtection.com has developed an anti-phishing software to combat risks against phishing, ransomware, and malware. The best part is its proactive mode rather than a reactive one. Being compatible with most of the devices on all operating systems, it checks embedded threats in your received mail messages, scans zip files, and check spoofed email addresses.
Anti-Phishing Solutions
The anti-phishing solutions are the answers to the users of the digital world about how they can protect themselves from leading cybercriminal threat in the market, i.e., phishing. Recent popular anti-phishing vendor in the list of anti-phishing apps & anti-phishing vendors is phishprotection.com as I had mentioned earlier. Your anti-phishing solutions provider should be like a great king who can deliver total phishing protection against ransomware, CEO fraud, impersonation, spear phishing, or other sophisticated email cyber attacks.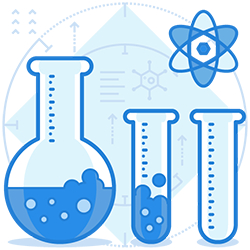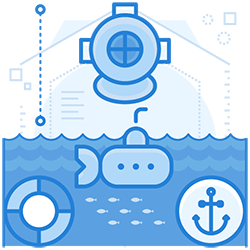 Anti-phishing Service
Phishing is born from a notion "fishing for information" or "phreaking." Vendors such as Netcraft or PhishProtection or others that I have mentioned above are from official sources and provide lucrative anti-phishing service to a great extent. These are real-time services performed on the go. Business Email Compromise is also a sort of threat from which many of the anti-phishing technique or anti-phishing software protects. Protecting brands is you can say one of the main objectives of providers of anti-phishing services. A well-managed brand accompanied with best anti-phishing service can only survive in the market for a more extended period.
Anti-Phishing Protection
Anti-Phishing protection is needed everywhere, whether it be your mobile, laptop, or PC at your home or office. But, if we talk about office premises mainly, then we see a lot of sophistication in the methods used by hackers. This calls for not only an anti-virus software but also reliable anti-phishing protection.
MORE: What is Anti-Phishing Office 365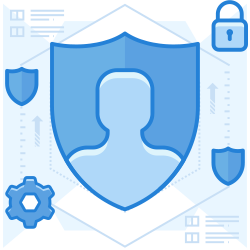 Enterprise-class email protection without the enterprise price
For flexible per-user pricing, PhishProtection's integrated email security solution protects your employees from business email compromise (BEC) and many other email threats. 24×7. On any device. With features you'd expect in more expensive solutions:
All Plans Come With
Stops business email compromise (BEC)
Stops brand forgery emails
Stop threatening emails before they reach the inbox
Continuous link checking
Real-time website scanning
Real time alerts to users and administrators
Protection with settings you control
Protection against zero day vulnerabilities
Complete situational awareness from web-based console
Join 7500+ Organizations that use Phish Protection
Phish Protection works with System Administrators, IT Professionals and IT Executives in thousands of companies worldwide. Sign up and protect your organization from phishing attacks in less than 5 minutes