Anti-Phishing Toolbar: A Tool To Combat Phishing Attacks
According to a survey, 97% of Internet users are not able to identify sophisticated phishing emails. An anti-phishing toolbar is a tool (available as a browser add-on or plugin, most of the times) that provides you with comprehensive anti phishing solution and information about the website which you are browsing on the internet.
Most of the times phishers send an exclusive, crafted email having a link or URL in the email which further sends the user to a maliciously "spoofed" website that collects user's personal information such as name, mobile number, usernames & passwords, and credit or debit card numbers. Once a user enters the confidential information, it is collected by the spoofed site allowing cybercriminals to log into the user's account or cause other damages such as blackmailing, stealing sensitive information, reputational damage etc.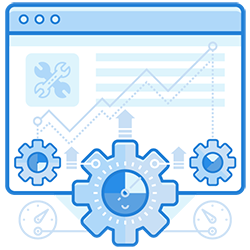 Anti-Phishing Toolbar- A Tool to Combat Phishing
An anti-phishing toolbar is a third-party add-on which is available for browsers at no extra cost. Some browsers have built-in the anti-phishing toolbar while there are also third-party vendors who offer anti-phishing toolbar add-ons for free.
MORE: Anti phishing technique
Benefits Of Anti- Phishing Toolbars
An Anti-Phishing Toolbar reports fraudulent websites and deceptive activities. It is browser dependent, and as such, separate toolbars are developed by their service providers for Firefox, IE and Chrome separately. Another benefit is that they are mostly free and provide one or more of the following benefits:
Helps to prevent malicious attack called "web spoofing" or "phishing."

Protection against phishing sites and can check for email content, body of the document in an email , webpage fields such as username and password, suspicious links, images etc.

Reporting and blocking of suspected phishing & fraudulent websites

Displays risk ratings against malicious websites.

Protects against cross-site scripting (XSS) by validating webpage content.

Filters out the deceptive e-mails from the inbox that appear to be coming from a famous commercial site such as Amazon.

Provides detailed site reports including content, risk rating etc.
MORE: Anti-Phishing Services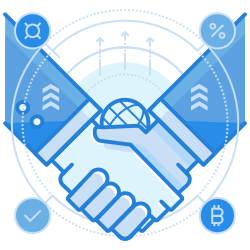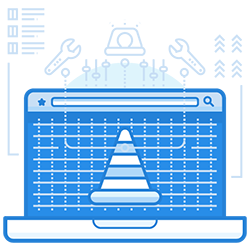 Some Standard Anti- Phishing Toolbars
There is plenty of anti phishing toolbars available and selecting one which suite to your need might always be a challenge, e.g. SpoofGuard, Netscape, Cloudmark, Earthlink, eBay's account guard, McAfee, Internet Explorer 7.0, Microsoft, GeoTrust, Google, Netcraft etc.
All these toolbars operate differently. Let's see a couple of them and understand how they help prevent a phishing email from barging into your organization's security perimeter.
Netcraft toolbar shows information about the website along with the registration date of the website domain, hosting nation and how popular this website is among other Netcraft toolbar users. eBay's Account Guard displays a green colour icon to show that the open site belongs to eBay or PayPal and a red icon is depicted when eBay blacklists a specific website. For all other websites, a grey icon is displayed.   
SpoofGuard calculates a spoof score for an opened web page by making use of a set of heuristics obtained from phishing attacks in the past. Afterwards, it generates traffic light out of this spoof score: red for a high cut-off spoof score (hostile web pages), yellow for middle spoof score, and green for low scores (for secure web pages).
MORE: Anti-Phishing App
Some Drawbacks of Anti-Phishing Toolbars Are:
Most of the times an anti-phishing toolbar detects a phishing email and web sites based on the keywords, texts that seem to be attempting to convince a user to input login credentials, bank account details, personal information etc. Hence there is high likelihood that the anti-phishing toolbar might allow some specially crafted phishing emails. There are some drawbacks of using the anti-phishing toolbar, such as:
An anti-phishing toolbar covers only a small area of the main window and remains unnoticed by users for the most part.

Security ultimately depends on human beings who can make errors as most of the anti-phishing toolbar can still miss most of the fraudulent sites.

Many anti-phishing toolbars sometimes may incorrectly identify a significant fraction of legitimate sites as malicious preventing the access to the user.

The toolbar shows security-related warnings, but users often ignore them since a few sites they know are safe are flagged by security toolbars.

Many of the anti-phishing toolbars are vulnerable to exploits such as CDN attacks(Content Distribution Network attack)
MORE: Anti-Phishing Office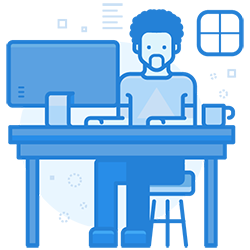 Enterprise-class email protection without the enterprise price
For one low monthly price and no per-user fees, Phish Protection's integrated email security solution protects your employees from business email compromise (BEC) and many other email threats. 24×7. On any device. With features you'd expect in more expensive solutions:
All Plans Come With
Stops business email compromise (BEC)
Stops brand forgery emails
Stop threatening emails before they reach the inbox
Continuous link checking
Real-time website scanning
Real time alerts to users and administrators
Protection with settings you control
Protection against zero day vulnerabilities
Complete situational awareness from web-based console
7500+ Organizations Trust Us
Thousands of System Administrators, IT Professionals and Executives use Phish Protection to defend their users and thier mailboxes. Sign up and protect your organization from phishing attacks in less than 5 minutes.