Don't Be A Phishing Victim : Know Your Anti-Phishing Chrome Extension
When browsing through websites or checking the emails, people often click the malicious or fraudulent links or URL and accidentally submit their sensitive or personal information on malicious websites. This is the reason you need to start using various safety measures right from your internet browser by installing an anti-phishing extension that will identify the threats and act as an alert system for phishing attacks.
Extensions like Netcraft, Phishdetector, and kryptonite are some of the popular anti-phishing services available which help protect your privacy from online phishing attacks and provide you with maximum information security from adversaries.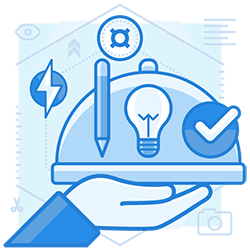 Anti-Phishing Chrome Extension – Features
Let's take a quick look at some of the unique features available in these anti-phishing solutions that help in safeguarding you from phishing attacks.
Netcraft
Provides you with a detailed report about the information on all the sites you visit or have visited in the past, along with risk ratings.
Offers an incentive scheme for users who provide information on fraudulent sites.
PFS indicator allows users to check if a website uses SSL for encryption.
Protection against cross-site scripting.
Phishdetector
A rule-based system that analyzes the content of any website to detect phishing attacks
Provides complete safety while transacting with banking websites online.
Classifies websites into two categories, namely Legitimate & Phishing
High Accuracy
Quick Phishing detection methodology
Cryptonite
Alerts users with a visual indicator while visiting phishing sites and fake social media accounts
Protection against fake Twitter accounts
Protection against fake Reddit accounts
Protection against fake LinkedIn accounts
Financial transactions occur every day in any organization and updates about such transactions are generally sent through business emails, but in case of individuals, people do use Gmail and other popular email services.
Getting a "Your account has been locked" type of email can generate fear in the user accessing the email account. They may also fall prey to the trap of a lucrative offer presented to them and end up divulging their banking or Gmail or any other credentials to the attackers via a malicious link.
The lesson to be learned here for users is that, in this case, they should always contact the bank or the relevant authorities first and avoid clicking on such suspicious links in any web page or email. Anti-Phishing Chrome Extension is a powerful extension to detect any email-based phishing attacks in online shopping or banking sites. Its a rule-based engine helps to analyze the content of the webpage or email and can find out and report the rogue webpages or URL in an email.
How To install Anti-Phishing Chrome Extension?
To install the anti-phishing app for chrome, please follow the steps below:
Search and download the Chrome extension from the chrome web store or from the official website of that extension
Select "Load Unpacked" option and browse to the folder where you have downloaded the extension
Click on the downloaded file and the extension will be installed in your Chrome browser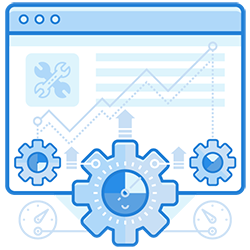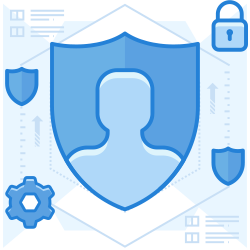 How Anti-Phishing Chrome Extension Prevents Users From Phishing?
These anti-phishing toolbar analyze the site which you are visiting through Chrome and alert you when you visit a phishing website or a website which may contain any suspicious content.
You can also report a website if you suspect it to be a phishing website so that it gets added to the database and you can help others also being safe on the Internet.
Enterprise-class email protection without the enterprise price
For flexible per-user pricing, PhishProtection's integrated email security solution protects your employees from business email compromise (BEC) and many other email threats. 24×7. On any device. With features you'd expect in more expensive solutions:
All Plans Come With
Stops business email compromise (BEC)
Stops brand forgery emails
Stop threatening emails before they reach the inbox
Continuous link checking
Real-time website scanning
Real time alerts to users and administrators
Protection with settings you control
Protection against zero day vulnerabilities
Complete situational awareness from web-based console
Join 7500+ Organizations that use Phish Protection
Phish Protection works with System Administrators, IT Professionals and IT Executives in thousands of companies worldwide. Sign up and protect your organization from phishing attacks in less than 5 minutes