The Best Anti-Phishing Software Free Editions That Can Help You Fight Against Phishing Attacks
A phishing attack is a dangerous proposition, as it can play havoc with your enterprise network systems. Prudence says that one should equip the systems to fight against such malware. There are many free anti-phishing software available in the market to help users prevent falling prey to phishing scams.
Let us discuss the utility of some of these anti-phishing tools.
Bitdefender Antivirus Free Edition
Avast Antivirus
Avira Free Security Suite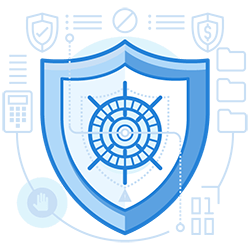 Bitdefender Antivirus Free Edition
Bitdefender Antivirus Free Edition is one of the best anti-phishing software free editions that do their job silently. It is so silent that it does not even ask you any questions when you install it on your enterprise network. It believes in letting its work do the talking.
Features Of Bitdefender
It keeps a strict watch on misbehaving apps to prevent them from creating any mischief.
It scans all the links on a website to identify the malicious ones and ensures that these links do not infiltrate into your systems.
Being among the best anti-phishing tools, it can detect threats never encountered before, thanks to its proactive malware scanning feature.
The best aspect of Bitdefender is that it ensures boot scanning every time you start the PC.
Pros
A free edition is available.
It is user-friendly.
This anti-phishing solution has a simple user interface.
Installing the software is easy and convenient.
Cons
Some of the bonus tools are elementary.
Better clean-up of ransomware is preferred.
Avast Antivirus
Of all the anti-phishing software solutions, Avast Antivirus is the most comprehensive and the best anti-phishing tool free download option.
Features Of Avast
Anyone who has used computers should be aware of Avast Antivirus. It has a reputation for providing free anti-virus software. The anti-virus software comes bundled with an anti-malware feature to spot rogue programs depending on their behavioral patterns.
Avast Antivirus has an advantage over other similar products because it is also available for mobile devices. After all, one of the most accessible avenues for phishing attacks is the mobile route.
Apart from providing routine anti-virus protection, Avast can fine-tune your PC and make it run better. It can also ensure file shredding to eliminate viruses and malware from your enterprise networks.
Pros
Avast has a fantastic record of malware detection.
It has excellent anti-malware and anti-phishing software.
Regular upgrades are released.
A free version is available.
Cons
Avast has limited password manager features.
The earlier editions of Avast were not very efficient in anti-phishing technique.
Sharing data with others is still risky.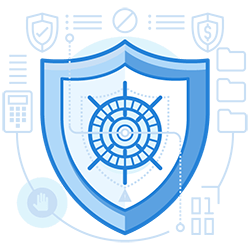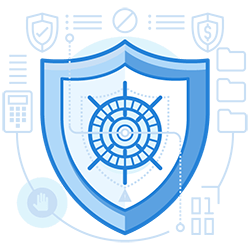 Avira Free Security Suite
Avira is also a popular name when you are on the lookout for anti-phishing tools. It is one of the best anti-phishing software free editions available online.
Features Of Avira
Apart from providing antivirus and anti-phishing protection, Avira is also a software updater.
This software scans your network and helps fix the vulnerabilities.
Avira also includes a free VPN for up to 500MB per month. It also comes with privacy settings and a password manager.
The best feature of Avira is that you can choose the options that you want to install.
Upgrades are available from time to time.
The free version of Avira is short of a few options, but the paid/premium packages have facilities that can optimize the systems and speed up the PCs connected to it.
Pros
Avira is a free software solution, though premium options are available.
Software updater and PC optimizer features are available in the premium option.
Cons
Since it is a free software solution, one can encounter pop-up ads. It not only affects computer speeds but is also an annoying feature.
Final Words
We have discussed three of the most popular and best anti-phishing software free editions. Some alternatives are AVG Antivirus Free, Malwarebytes Anti-Malware, SpyBot Search & Destroy, and Emsisoft Emergency Kit. Installing quality anti-phishing software is necessary to keep phishing attacks at bay. However, one should also be vigilant because there have been instances of hackers bypassing such anti-phishing software in the past and might do so in the future as well. Being prepared can help you deal with cybercriminals better.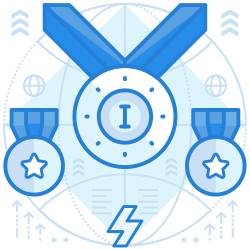 Enterprise-class email protection without the enterprise price
For flexible per-user pricing, PhishProtection's integrated email security solution protects your employees from business email compromise (BEC) and many other email threats. 24×7. On any device. With features you'd expect in more expensive solutions:
All Plans Come With
Stops business email compromise (BEC)
Stops brand forgery emails
Stop threatening emails before they reach the inbox
Continuous link checking
Real-time website scanning
Real time alerts to users and administrators
Protection with settings you control
Protection against zero day vulnerabilities
Complete situational awareness from web-based console
Join 7500+ Organizations that use Phish Protection
Phish Protection works with System Administrators, IT Professionals and IT Executives in thousands of companies worldwide. Sign up and protect your organization from phishing attacks in less than 5 minutes