Stay Safe From Internet Scams: Anti-Phishing Tools For Your Enterprise
Just like our made-up childhood world where demons lurked everywhere – under the bed, in the closet, behind the door, the internet is a scary place. And the threat here is real, unlike the demons. Every single day, we hear news of people who fall prey to phishing scams and other cybercrimes. Cybercriminals are leveraging numerous, intelligent phishing techniques, and their targets include every netizen. As a result, users should prepare well for such attacks.
Most of the victims are simply unaware of the phishing scams and techniques, let alone the anti-phishing tools which they can use for phishing protection. Here is a list of effective anti-phishing solutions available on the internet which can help users be immune to phishing scams.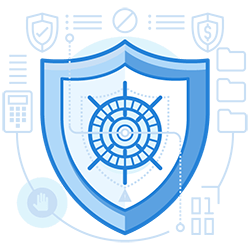 AntiVirus
Phishing attacks are cybercrimes that aim to trick targets to part with sensitive information. Phishers can try to fool you into parting with your credentials by using malicious software and phishing programs. This makes a reputed antivirus solution one of the most effective anti-phishing technique. A good and regularly updated antivirus can save the user from many vectors of phishing attacks, such as Trojan horse, malware, malicious files, bogus websites, ransomware, and keyloggers.
There are many free antiviruses out there, but it is advisable that a user gets a premium, reliable antivirus. Even if it is a paid antivirus, it is always a good investment for the safety of personal information from cyberattacks.
Browser Toolbar, Add-Ons & Extensions
A web browser is a gateway between the user and the internet. Using browser toolbars, extensions, or add-ons that can protect you from those phishing websites is a brilliant move that is often ignored. Having such add-ons can help you with insights about dead links, phishing sites, malicious sites, link preview, site ratings, etc.
For protection against phishing attacks while surfing on the web, some browser toolbars, add-ons, and extensions count among the best anti-phishing software-free of charge, readily available, and easy to install and use. However, the user should take care while choosing and be careful not to install any add-ons or extensions which are not popular or reviewed by enough users. Sometimes, the attacker may want to promote an extension which appears clean and useful but used for stealing user's data. To minimize such risks, go the 'tried-and-tested' way.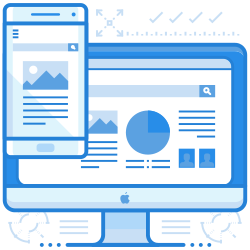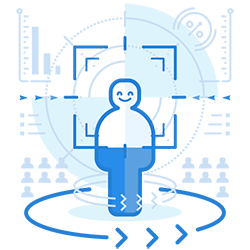 Cyber Attack Simulators
A cyberattack simulator is an efficient anti-phishing tool; it can help the user by providing a complete analysis of the vulnerabilities in the user's network or system. These cyberattack simulators show what an actual attack might be like and thus prepare the user to face the real threat.
One such example of a cyberattack simulator can be a spear-phishing attack simulator that sends phishing emails to a particular group of users and evaluates the security of their organization. Such anti-phishing tools will not only identify potential weaknesses but will also provide users with tips and remedies.
Email Clients
Use of renowned and secure email clients can also save the user from any phishing attempts through malicious emails. An efficient email client can identify such email addresses or contents and filter them to protect the user from potential threats.
If you checked your spam folder, you would come to realize that some cybercriminals have already tried to attack you, but your email client has protected you by preventing their entry into your inbox.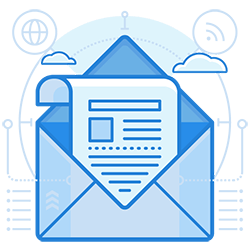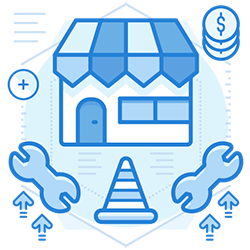 Advertisement Blockers
Advertisements are useful marketing tools for businesses, but they can also be malicious and can infect a user's device. There are many phishing attacks disguised as advertisements that lead users to phishing websites or malware download prompts.
Advertisement blockers can block such phishing attacks and, in turn, safeguard users and thus act as robust anti-phishing tools.
Anti-Phishing Services
Anti-phishing services are those services which are provided by cybersecurity organizations to protect their users or subscribers from phishing threats. Here are a few examples of such services:
Cloud-Based Services
Cloud-based anti-phishing services provide security measures for their subscribers to protect them from phishing campaigns such as social engineering traps, ransomware, and malware. They are typically efficient and have advantages over other services, but this may also depend a lot on the service provider. So, you should always make an informed decision while selecting a service.
Blacklist Services
Blacklist services provide APIs which can share details about web URLs with phishing contents. Most of the popular web browsers use such blacklist services to warn their users about phishing threats on the web.
Mail Relays
Mail relays are anti-phishing tools specifically for email security; they offer various solutions, including email encryption, email filtering, and email archiving.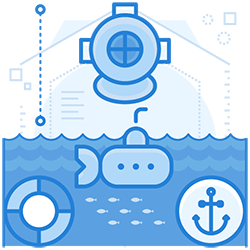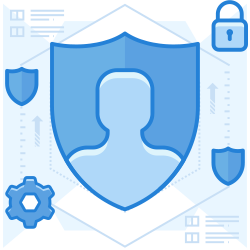 Firewall
There are various security firewalls available which can neutralize a threat before it can even attempt to infect the user's device. Such firewalls can provide useful anti-phishing features like:
Intrusion detection
Internet access regulation to any programs
Blocking blacklisted websites on the network
Conclusion
There are so many techniques through which adversaries try to steal our sensitive data. However, we can protect ourselves from these threats with proper knowledge and awareness of the anti-phishing tools we can use.
What we should know is that there is not a single, one-size-fits-all tool that provides security from all types of phishing threats. We should use different anti-phishing software to cover the various phishing techniques.
Avoiding a small investment in anti-phishing software by using free anti phishing tool download can result in colossal losses later on.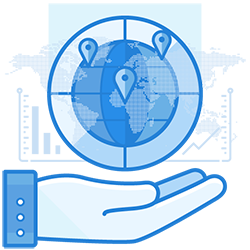 Enterprise-class email protection without the enterprise price
For flexible per-user pricing, PhishProtection's integrated email security solution protects your employees from business email compromise (BEC) and many other email threats. 24×7. On any device. With features you'd expect in more expensive solutions:
All Plans Come With
Stops business email compromise (BEC)
Stops brand forgery emails
Stop threatening emails before they reach the inbox
Continuous link checking
Real-time website scanning
Real time alerts to users and administrators
Protection with settings you control
Protection against zero day vulnerabilities
Complete situational awareness from web-based console
Join 7500+ Organizations that use Phish Protection
Phish Protection works with System Administrators, IT Professionals and IT Executives in thousands of companies worldwide. Sign up and protect your organization from phishing attacks in less than 5 minutes