Phishing Whitepapers – A Valuable Resource To Counter Cyber Attacks
Whitepapers are documents containing authoritative and concise information on specific issues and their resolutions. Here, we take a look at some papers on phishing scams and attacks – called phishing whitepapers here – released by KnowBe4. Each of these papers presents valuable discussions on how enterprises can adopt practical measures to fight phishing attacks, and research-based findings and facts back the presentations.
The Phishing Breakthrough Point
Phishing, while we often see it as an outside threat from some anonymous attacker, can also find success due to unintended insider threats. Organizations can decrease these threats by employing security awareness training along with various simulated phishing security tests. The security tests can uncover the loopholes in an organization's security posture and hence, are one of the most effective tools in combating such malicious attacks.
This phishing whitepaper discusses the following points in detail:
The level of phishing awareness in an organization and its breakthrough point.
The strong metrics that businesses can put in place to cover all potential loopholes or blind spots regarding social engineering.
The effectiveness and efficiency of phishing awareness training in protecting the organization's network.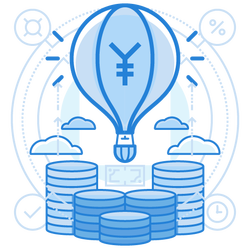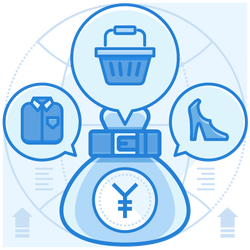 Best Practices For Dealing With Phishing And Ransomware
Cybercrimes are increasing in number every day. Phishing, along with ransomware, is the most common method used by attackers to commit their crimes. And each attack has the potential for causing severe damage to an organization's network. The FBI estimates that these attacks had caused colossal losses amounting to around $209 million in the first quarter of the year 2016 alone.
In such a scenario, the latest Osterman Research's phishing whitepaper focuses on preparing your employees well because they are – as the end-users of your systems and online platforms –your last line of defense. The whitepaper contains, as its name implies, the various best practices that every organization should know. The information and the suggested anti-phishing tools in the paper are all evidence-based and very practical, and users can immediately deploy them along with their existing security system. These best practices will also help your business take actions to become less prone to phishing attempts and ransomware attacks.
CEO Fraud Prevention Manual
There is a high probability that many fraud attempts become successful attacks only because of the name behind them. As a result, C-level executives in organizations, because of their influence, are some of the most targeted individuals by phishers. Attackers sometimes manage to access the credentials of these influential people, and by posing as these individuals, they wreak havoc on other unsuspecting victims. These kinds of frauds have increased in number, and it is estimated that over 22,000 organizations have faced CEO frauds, which resulted in losses of more than $3 billion. Many C-level executives and other loyal employees have had their careers destroyed by CEO frauds.
This phishing whitepaper presents a thorough analysis of CEO frauds. The first part of the paper gives an overview of how employees become victims of such frauds, how losses of millions of dollars happen due to these scams, and the low chances of recovering from such a mess. The second part of the whitepaper focuses on prevention strategies and the steps to take if someone becomes a victim of such a crime.
Through this phishing whitepaper, you'll learn about:
CEO fraud – what it is.
Which users are at risk?
Safeguards and preventive measures.
How to resolve the problems caused.
Preparing a checklist to respond to CEO fraud efficiently.
Anti-phishing tools and services can never take the place of the end-users when it comes to protecting oneself from these cyber attacks. Knowledge is a formidable defense against phishing attacks, and these phishing whitepapers will help you build that.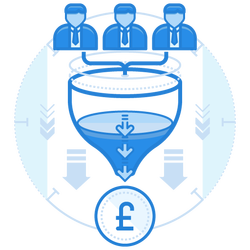 Enterprise-class email protection without the enterprise price
For flexible per-user pricing, PhishProtection's integrated email security solution protects your employees from business email compromise (BEC) and many other email threats. 24×7. On any device. With features you'd expect in more expensive solutions:
All Plans Come With
Stops business email compromise (BEC)
Stops brand forgery emails
Stop threatening emails before they reach the inbox
Continuous link checking
Real-time website scanning
Real time alerts to users and administrators
Protection with settings you control
Protection against zero day vulnerabilities
Complete situational awareness from web-based console
Join 7500+ Organizations that use Phish Protection
Phish Protection works with System Administrators, IT Professionals and IT Executives in thousands of companies worldwide. Sign up and protect your organization from phishing attacks in less than 5 minutes