The Phishing Security Test: Pointing Out The Weak Links In Your Last Line Of Phishing Defense
Phishing is a threat felt by every organization today
. As a result, many businesses are spending a lot of time and resources to
protect themselves from phishing
.
These safeguards generally include awareness training and software and services from cybersecurity solutions providers
. These measures are all good and have succeeded in preventing millions of dollars going into the phishers' accounts somewhere. However, how do you know that the solutions you deploy are reliable enough, or how competent are your employees to deal with real attacks? It is vital to know the answers to these questions because the attackers may be able to bypass your security systems. If you only find out your answer when that happens, it may already be too late to do anything about it.
So, how will you come to know that your organization is prepared to face any attack? Well, there's a ready-to-use solution for that – Phishing Security Test, a free online security tool from KnowBe4. With this tool, you can find out how good your security is, what vulnerabilities you have, and what you can do about them. Another great feature is that you can do all these by yourself, and you need not employ ethical hackers or other security firms for it.
Phishing Security Test
The Phishing Security Test, as we've said, is a free online tool that tests your security and phishing vulnerability. The test comes complete with customizable phishing templates, a range of landing pages to show, and in-depth reports with the test results.
Let's take a look at how you can utilize the Phishing Security Test and the easy steps you need to complete.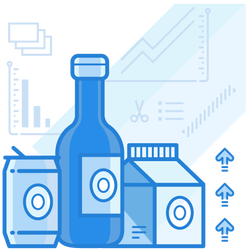 Procedures of the Phishing Security Test
First of all, go to the KnowBe4's Phishing Security Test page. There's a sign-up form where you have to fill up some details, including your organization name, email ID, phone number, and the number of employees you have.
Specify the number of employees on whom you want to run your test. The Phishing Security Test allows you to examine up to one hundred individuals. This means you can send the simulated phishing attack to up to a hundred employees with a single test.
Specify the type of threat you want to simulate. The test has ready-made phishing test templates from which you can select. You can also customize any of the templates to fit your organization's environment best.
Choose the landing page, the page you want your employees to see if or after they click on the phishing links you send.
Attack! Start the simulated phishing attack on your chosen users.
Share the result. You can show each of the users how they performed in the test. You can also show the mistakes they made and the red flags they failed to detect.
The Phishing Security Test Result
Within 24 hours of completing the test, you will get a detailed report of how your organization fared against the simulated phishing campaign. The report includes an analysis of how prone your business is to phishing attacks (called the phish-prone percentage) and comes complete with charts and graphs. The report also provides details on how your performance compares to those of other organizations in your industry.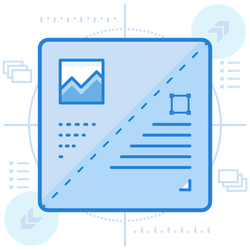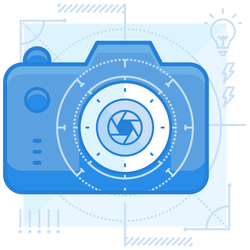 Importance of Phishing Security Test
Though you may have robust solutions and countermeasures of phishing protection put in place, it doesn't ensure your security. Your last line of defense in the fight against phishing is, and will always remain, your employees – the end-users. As a result, you need to train each employee to be vigilant and aware of what to do in case of phishing attacks or on receiving phishing emails. The Phishing Security Test is a tool that will help you ensure that there is no vulnerable point among your staff.
The Phishing Security Test provides you the means to see how effective your organization's security awareness training is and how reliable your employees are against phishing. It also lets you focus on the weak links and enables you to take necessary targeted measures.
Enterprise-class email protection without the enterprise price
For flexible per-user pricing, PhishProtection's integrated email security solution protects your employees from business email compromise (BEC) and many other email threats. 24×7. On any device. With features you'd expect in more expensive solutions:
All Plans Come With
Stops business email compromise (BEC)
Stops brand forgery emails
Stop threatening emails before they reach the inbox
Continuous link checking
Real-time website scanning
Real time alerts to users and administrators
Protection with settings you control
Protection against zero day vulnerabilities
Complete situational awareness from web-based console
Join 7500+ Organizations that use Phish Protection
Phish Protection works with System Administrators, IT Professionals and IT Executives in thousands of companies worldwide. Sign up and protect your organization from phishing attacks in less than 5 minutes