Learn How To Report Phishing And Help Tackle The Menace
An average person receives around 35 to 40 emails in a day. More than 75% of these emails could be marketing emails, some of which might prove to be phishing attempts. Judging from this statistic, every person in the world must have received at least one such phishing email.
As you are now aware of how to distinguish a genuine email from a phishing email, you have identified an email as suspicious. You noticed that the email message had terrible grammar, or there were spelling errors. The email might also have had an unknown sender whose details are nowhere available on the internet. One thing is clear; the email has suspicious elements, and you are not going to open it. Now, the question that arises is: Is that enough? What else can you do when you receive such an email?
The right thing to do is reporting the occurrence to the security team in your IT department if your organization has one. Does your responsibility end with reporting the phishing attempt? For an average individual, it should. But if you are not part of any organization or you are in an SME that has no such facility, you should be aware of the proper procedure for reporting phishing emails.
Where Can You Report Scams And Phishing Attempts?
The following agencies or organizations can take the matter to its logical conclusion by investigating the case thoroughly.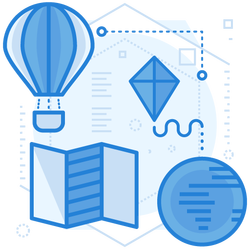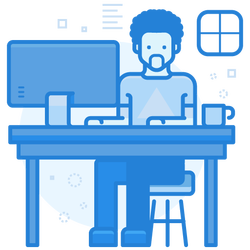 What Is The Need To Report Phishing Activities?
Every citizen must report any wrongdoing if he/she notices the same. It can help IT security service providers to improve their systems. In the world of cybersecurity, a lot depends on knowing your adversary's moves and strategies. Hackers are intelligent people who endeavor to be one step ahead of the security establishment. Hence, every phishing attempt must come to the notice of the IT security team or concerned agency.
As law-abiding citizens, it is our prime responsibility to have phishing prevetion service as well as keep our eyes and ears wide open and take necessary action to prevent an innocent and unsuspecting person from becoming a phishing victim.
Enterprise-class email protection without the enterprise price
For flexible per-user pricing, PhishProtection's integrated email security solution protects your employees from business email compromise (BEC) and many other email threats. 24×7. On any device. With features you'd expect in more expensive solutions:
All Plans Come With
Stops business email compromise (BEC)
Stops brand forgery emails
Stop threatening emails before they reach the inbox
Continuous link checking
Real-time website scanning
Real time alerts to users and administrators
Protection with settings you control
Protection against zero day vulnerabilities
Complete situational awareness from web-based console
Join 7500+ Organizations that use Phish Protection
Phish Protection works with System Administrators, IT Professionals and IT Executives in thousands of companies worldwide. Sign up and protect your organization from phishing attacks in less than 5 minutes