Learn How Damaging Zero-Day Exploits Can Be For You & Your Organization With These Zero-Day Attack Examples
Zero-day attacks are the most prominent threat among cyberattacks in current times
. They are very peculiar as they leverage the 'zero-day' vulnerabilities of the target. They have higher chances to cause damage as they
exploit the loopholes
of the targets machine or network even before it is known to the target organizations.
Zero-day attack prevention is hard for any organization as there is a lack of knowledge about zero-day vulnerabilities and how zero-day attacks are discovered
. Recent zero-day attacks 2019-20 prove the burning need for
zero-day protection
. Zero-day attack prevention calls for some unconventional methods.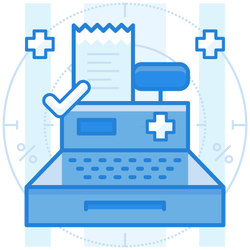 Some Famous Zero-day Attack Examples You Can Learn From
Learning about the prevention methods can do the trick. Here are some of the zero-day attack examples that can demonstrate how the threats exploited the zero-day vulnerabilities and can be researched more by organizations to learn more about these attacks:
Stuxnet is a Windows zero-day attack that caused some significant damage to nuclear facilities in Iran. Stuxnet caused the dysfunction of the programmable logic controller and failed an automation system.
CVE-2019-12922 zero-day deletes the server from phpMyAdmin set up as the victim accesses a malicious link.
Internet Explorer & Microsoft Edge browser zero-day attack allows the attacker to steal confidential information of the user.
Windows zero-day called Dridex trojan is embedded with the word documents. This attack will infect the user's device as the user downloads any such word documents.
CVE-2019-1069 is another Windows zero-day attack that leveraged Windows 10's task planner.
Adobe flash player vulnerability is one of the most successful zero-day attacks. RSA had been targeted by hackers previously, where cybercriminals shared an adobe flash player file attached to Excel spreadsheets.
Adobe Acrobat zero-day vulnerabilities (CVE-2018-4990) were used with pdf documents to bypass the sandbox of Acrobat readers.
Zero-day exploit being sold at $90,000 by a Russian cybercriminal has also been a famous one. This Windows zero-day would affect different Windows OS versions up to Windows 10 and was projected to target 1.5 billion victims.
Conclusion
Security analysts, engineers, and other professionals can protect their organizational data against the threats mentioned above, with the help of specialized security solutions, tools, and techniques. Organizations must ensure that patch management and change management programs are in place. Operating systems, software, and applications are updated regularly to the latest version to make sure that the previously found zero-day vulnerabilities are already patched.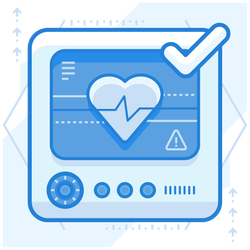 Enterprise-class email protection without the enterprise price
For flexible per-user pricing, PhishProtection's integrated email security solution protects your employees from business email compromise (BEC) and many other email threats. 24×7. On any device. With features you'd expect in more expensive solutions:
All Plans Come With
Stops business email compromise (BEC)
Stops brand forgery emails
Stop threatening emails before they reach the inbox
Continuous link checking
Real-time website scanning
Real time alerts to users and administrators
Protection with settings you control
Protection against zero day vulnerabilities
Complete situational awareness from web-based console
Join 7500+ Organizations that use Phish Protection
Phish Protection works with System Administrators, IT Professionals and IT Executives in thousands of companies worldwide. Sign up and protect your organization from phishing attacks in less than 5 minutes