Some Easy And Effective Ways To Tackle & Report Phishing Emails
Understanding Phishing
At the onset, let's get a clear understanding of the term 'Phishing'. Phishing is when a scammer adopts various fraudulent methods to obtain sensitive pieces of information of an individual such as usernames, passwords, credit card information, etc. by disguising oneself as a trustworthy entity. In addition to that, there are other means by which a person can resort to phishing, such as duping an individual into opening their emails, or text messages to initiate the process of phishing.
Phishing results in hampering one's privacy and security, both personally and financially. Moreover, one can lose both identity and money by becoming a victim to it.
Below are the types of phishing emails, certain measures one can adopt to stop phishing emails from getting into their system, and ways to report phishing emails you get, in case they have already become a victim to it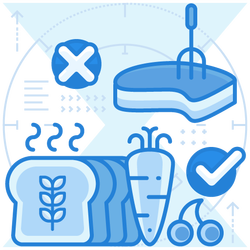 Types Of Phishing Emails
Phishing emails have several variations, each using different techniques to scam unsuspecting victims. Below are various kinds of Phishing Emails that a particular scammer can resort to for stealing your data:
Spear Phishing
These emails are sent only to a specific set of individuals. These emails that are sent to a particular target audience obtain information from the internet and various sources to give it a personal and legitimate feel.
Clone Phishing
In Clone Phishing, a legitimate and already existing email is cloned and resent with altered links and attachments so that the user opens it without any apprehensions.
Whaling Phishing and Pretexting
The target audience for Whaling Phishing and Pretexting are high-profile individuals such as CFOs and CEOs. Scammers try and trick them into making a wire transfer to the criminal's account or lure them into providing other sensitive information that can be used in fraudulent ways to harm the person's identity.
What Makes Phishing Successful?
A company or an individual may resort to using all the anti-spam solutions and secure gateways, yet it might still be vulnerable to these phishing attacks. An email security test conducted by a UK research firm, SE Labs, shows that Microsoft Office 365 only had 8% accuracy when detecting malicious emails. The Microsoft Office 365 Advanced Threat Protection fared no better with only a 35% accuracy rating. Therefore, it is pertinent to note here that scammers have several tactics to outsmart the victims and steal the data. Some of these methods are:
Targeted Emails
Signature-based anti-phishing Solutions are ineffective in tackling spear phishing as they are only subjected and sent to a small number of targeted individuals, which can be a challenging task to detect.
Authentic-Looking
Cybercriminals have gone hi-tech and advanced; they make the emails look legitimate and realistic. The emails are structured and portrayed impeccably with the email addresses being hard to distinguish from those of recognized organizations.
Play on Human Weakness
Cybercriminals are adept at playing the mind-games and exploiting human weaknesses. The emails may include material that makes the victim open them. Some of the vulnerabilities that the scammers may target can be, say, the desire to please superiors, fear of breaking the rules, etc. These are just some of the emotions that the scammers take advantage of into phishing a person.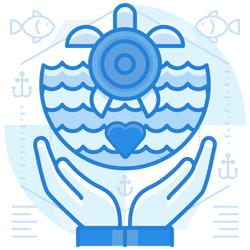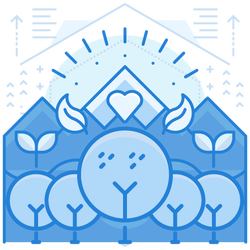 Steps On How To Stop Phishing Emails – Outlook
There are specific features in outlook to reduce phishing attempts. Here are a few ways to keep you safe from these scammers.
The most foolproof way to safeguard yourself and your organization is to immediately report the phishing emails, a provision that is provided in outlook itself. You can report malware and content infringement, especially if they violate the Microsoft service agreement.
How To Report? Here's how:
1. Go to your inbox and select the message you want to report.
2. Select junk > phishing > report. This process, once completed, automatically notifies the sender.
In addition to this, to prevent yourself from getting such emails in the future, you should add the sender to your 'Blocked List'.
3· Setting a blocked sender list: Mails impersonating legitimate organizations usually come from a single ISP or country. A 'Blocked Sender' list can manage and control such mails. An effective way is to use Wildcards, where you can enter one complete list of such email addresses.
4· Phishing Alert Button (PAB): This is the most effective way to report phishing emails in outlook. This button alerts you of any incoming phishing emails and helps curb them. PAB automatically deletes the mail from your Outlook inbox. Moreover, it forwards such emails to the designated contacts for further analysis while reporting them simultaneously.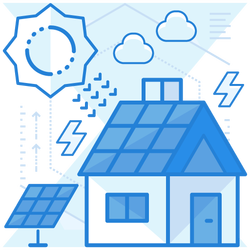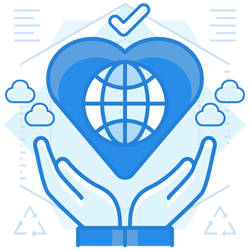 Steps On How To Stop Phishing Emails – Office 365
Office 365 has a complete set of in-built features to offer protection against phishing emails. Moreover, it also has additional offerings such as ATP anti-phishing that further protects one from becoming a victim of Phishing.
To stop phishing emails in Office 365, one should keep the following in mind:
Set-up multi-factor authentication
Train the users
Use dedicated admin accounts
Raise the level of protection against malware
Protect against ransomware
Stop auto-forwarding for emails
Use office message encryption
Phishing emails are unavoidable; even with the most sophisticated technologies, one can still be exposed to them. At the end of the day, the weakest link is human error. Instead of relying on the human mind to filter out such emails, organizations can use anti-phishing solutions like Machine Learning (ML) and Artificial Intelligence (AI). These methods are objective and not prone to human error in analyzing the massive volume of inbound emails. These are the most reliable tools in our fight against phishing.
Final Words
The chances of cybercriminals' success increase with each phishing email that gets through the victim's system. Implement the above mentioned ways to minimize the likelihood of your sensitive information getting out in the wrong hands.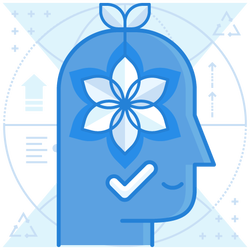 Enterprise-class email protection without the enterprise price
For flexible per-user pricing, PhishProtection's integrated email security solution protects your employees from business email compromise (BEC) and many other email threats. 24×7. On any device. With features you'd expect in more expensive solutions:
All Plans Come With
Stops business email compromise (BEC)
Stops brand forgery emails
Stop threatening emails before they reach the inbox
Continuous link checking
Real-time website scanning
Real time alerts to users and administrators
Protection with settings you control
Protection against zero day vulnerabilities
Complete situational awareness from web-based console
Join 7500+ Organizations that use Phish Protection
Phish Protection works with System Administrators, IT Professionals and IT Executives in thousands of companies worldwide. Sign up and protect your organization from phishing attacks in less than 5 minutes