Learn Some Basic Techniques On How To Stop Phishing Emails In Outlook
Cyber attackers use techniques such as spamming and manipulating users by creating fake websites that appear identical to the real one for luring out the user's sensitive personal information. Its outcome could be severe as this information can be used for various illegitimate purposes, such as identity theft. For the smooth functioning of your business, stopping even the not-so-risky cyber-attacks should be on your security department's priority list. In this article, we will discuss how to stop phishing emails – Outlook and how to stop phishing emails – Office 365.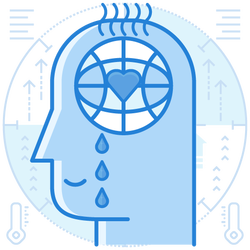 Stop Phishing Emails: Basics You Should Implement
As the figure of loss a phishing email can incur is huge, stopping it right away is necessary. They pose out to be so legitimate that even a tech-savvy can fail to identify that.
Following preliminary measures should be adopted to stop phishing emails:
Guiding And Training
It is paramount to provide your employees with proper training to stop and think before acting on an email. Enterprises must send test phishing emails to employees from time to time. Scamming tactics gain momentum from time to time, and users must be updated regarding them.
Following practices must be practiced by the users to be safe from phishing email attacks:
Never respond to the email requesting personal information, bank details, passwords, etc.
Make a thorough check on poorly spelled emails with grammatical errors
On a mobile device, if the user is not sure, by clicking and holding the link, a URL or web address of the page will appear, and he can determine if it's legitimate.
On a PC, hover the mouse over the link to see if the URL or web address of the page is legitimate.
Never click on suspicious links and always think before clicking.
Encryption
A continual and ever-reliable method to stop phishing attacks, encryption is always the first measure to be adopted. Users' passwords, when stored in a database, must be done in encrypted form.
There are two classifications of encryption:
Hashing
In a cryptographic hash, the user cannot work on the input data by reversing the hash.
Salt + Hash
This is an extra encryption layer used when two users choose the same password, and the same hash generates. Also known as 'a number used once' or 'nonce'.
Endpoint And Network Protection
Ensuring operating systems and anti-malware applications are up-to-date on servers to avoid exposure to vulnerabilities is an effective countermeasure to stop phishing emails.
Deploying a secure email gateway and implement email authentication methods, such as Sender Policy Framework and DMARC to protect against email spoofing, is helpful too.
How To Stop Phishing Emails: Outlook
Spamming is a non-ending process, but Microsoft Outlook is a weapon that can slow it down. It is mainly a webmail service that uses Ajax programming techniques. Some of its features include message filters, spam filtering, virus scanning, and support for multiple addresses.
Here's how you can stop phishing emails through Outlook:
'Block Sender' feature: Outlook's 'Block Sender' feature under the 'Junk' Email folder blocks spam and prevents it from entering the user's inbox.
Steps to be followed:

Select the spam email by clicking on the right button
Choose Junk from the drop menu, and click Block Sender. Else, Select Home -> Junk -> Block Sender. Outlook marks and relocates it immediately.

Setting Up A Blocked Sender List:
Similar to blocking a sender, a list of senders can be blocked that appear legitimate at first glance. They can look like yahoo3.com or epaytm.my, and the user can block them with Home-> Junk -> Junk Email Options, this will show a Blocked Senders tab. Users can add a fake website, clicking on the 'Add button' and then on 'OK'.
Setting Up Rules:
Outlook has an exclusive feature called 'Create Rule,' which offers custom email management in which users can assign specific rules to the email, which, when arrives, would beep or intimate the user in some other way.
Steps:

Select the email to be moved to another folder.
Select Home > Rules > Create Rule.
In the dialog box, Outlook asks: When I get an email with the selected conditions (From, Subject, Sent To), do the following: Display in New Item Alert Window, Play Selected Sound, or Move Item to Folder.
In the bottom pane, check the boxes that perform the required actions
Click OK.

Checking the spam folders often ensures efficient filtering.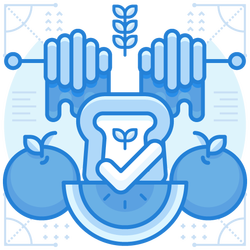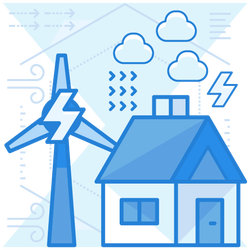 How To Stop Phishing Emails: Office 365
Microsoft Office 365 also has methods like spam filtering and reporting like outlook, but the process is altogether different, of course, to prevent the user from spoofing.
Microsoft ATP, or Advanced Threat Protection, which gives an extra layer of security when it comes to stopping fake emails. Office 365 threat intelligence has following additional options to block phishing messages:

ATP Safe Links: Protects the organization when employees click on web addresses (URLs).
ATP Safe Attachments: Protects the organization against attacks by unsafe email attachments.
ATP anti-phishing policies: Protects the organization against sophisticated attacks like spear-phishing and whaling.

Another possible option is through The Microsoft Office 365 Admin Dashboard.

Office 365 comes with a comprehensive set of features to control spam.
Go to Admin→Security and Compliance→Home→Mail filtering→Anti-spam settings.
The admin can stick to standard settings or customize it.

A phishing message can be reported to Microsoft directly; Microsoft will take adequate measures in blocking the sender.
Final Word
Along with all the methods given above, advanced digital technologies like Artificial Intelligence (AI) and Machine Learning (ML) offered by Microsoft are also reliable in stopping and reporting phishing emails. Instead of relying on employees, organizations must utilize solutions for anti-phishing that identify and filter out malicious emails before getting into employees' inboxes. These methods can analyze a massive volume of inbound emails, and prevent the harmful ones at the doors only.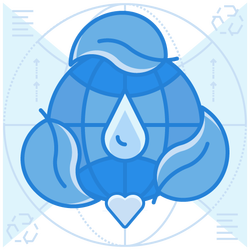 Enterprise-class email protection without the enterprise price
For flexible per-user pricing, PhishProtection's integrated email security solution protects your employees from business email compromise (BEC) and many other email threats. 24×7. On any device. With features you'd expect in more expensive solutions:
All Plans Come With
Stops business email compromise (BEC)
Stops brand forgery emails
Stop threatening emails before they reach the inbox
Continuous link checking
Real-time website scanning
Real time alerts to users and administrators
Protection with settings you control
Protection against zero day vulnerabilities
Complete situational awareness from web-based console
Join 7500+ Organizations that use Phish Protection
Phish Protection works with System Administrators, IT Professionals and IT Executives in thousands of companies worldwide. Sign up and protect your organization from phishing attacks in less than 5 minutes