Excellent Phishing Solutions That Can Help Prevent Phishing Attacks
Phishing is a type of scam that is used by cybercriminals to trick users into divulging their sensitive information. Such compromising information might include bank account details, credit card details, usernames, passwords, etc.
Phishing attacks are conducted via emails or other media that mimic a legitimate or authentic person or institution. Such kinds of attacks use social engineering methods to trick a user into clicking a valid seeming malicious link that is sent to the user. When this link is clicked, the user is taken to a replica of the original website. They might then be asked to enter their personal details, and this is how sensitive data ends up being compromised.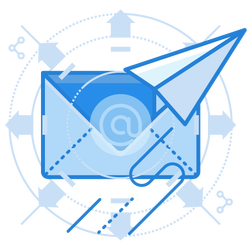 How To Prevent Phishing?
With the increasing number of phishing attacks, there is a growing need for effective phishing attack prevention techniques and phishing protection. If you want to know how to avoid phishing, here are some of the ways for achieving anti-phishing security:
Protection Through Antivirus Software
With the advancement in phishing techniques, there has also been an advancement in the latest antivirus software. Today, antivirus software comes with extra defensive layers that protect the user from all kinds of phishing attacks. This software prevents any malicious emails from entering the user's inbox and also keeps a check on phishing websites by blocking them. It is always recommended to keep antivirus software in an automatic update mode so that they remain up-to-date and can deal efficiently with the latest security threats.
Simulation Training
Phishing awareness training is an excellent way to keep the employees of an enterprise prepared to face any phishing attack. However, only knowing about phishing will not help an organization to prevent it. For effective phishing prevention, it is necessary to prepare employees by giving them practical knowledge about cybercrimes and what is phishing. Simulation training is the best way for employees to get a taste of the real-life phishing threats which exist. Through these simulations, the employees can be trained to deal with and prevent phishing attacks in a controlled environment by learning phishing prevention best practices.
Avoid Clicking Suspicious Links
Phishing attacks are most commonly initiated by sending a malicious link contained in an email. The adversaries mimic authentic institutions and send emails which appear genuine to the end-users. These emails contain deceptive links which, when clicked upon, redirect users to a fraudulent website. Therefore, for phishing attack prevention, it is better to get access to the official website of the institution. You can do so by checking the legitimate web address in the browser. It is also advised to hover the mouse cursor over a link before clicking on it. Hovering the cursor pops-up the actual address of the site the link will direct you. Click on the link only if the site seems legitimate.
Screening The Emails
There are various anti-phishing security tools and filters available in the market which can help users prevent phishing. These spam filters work effectively and can easily detect any malicious email. These tools and filters prompt the user beforehand whenever a suspicious email is received and block any attachments from opening up.
Understanding Phishing Language
It is advised not to trust emails which create a sense of urgency or offer you rewards. Most authentic entities also do not ask you to disclose your personal information via email. Always beware of those emails which contain the following type of language: "To receive your gift", "You have won", "Alert".
Beware Of Emails With A Vague And General Tone
Scammers send emails to thousands of users, so they use a language that does not address a particular person directly. Therefore it is wise not to trust emails that do not specify your name. Legitimate businesses will always use your first and last name in their emails.
Phishing attacks can cost you your sensitive personal information as well as a lot of money. You should always double-check every email received from an unknown source and follow the above-mentioned techniques in order to prevent phishing.
Enterprise-class email protection without the enterprise price
For flexible per-user pricing, PhishProtection's integrated email security solution protects your employees from business email compromise (BEC) and many other email threats. 24×7. On any device. With features you'd expect in more expensive solutions:
All Plans Come With
Stops business email compromise (BEC)
Stops brand forgery emails
Stop threatening emails before they reach the inbox
Continuous link checking
Real-time website scanning
Real time alerts to users and administrators
Protection with settings you control
Protection against zero day vulnerabilities
Complete situational awareness from web-based console
Join 7500+ Organizations that use Phish Protection
Phish Protection works with System Administrators, IT Professionals and IT Executives in thousands of companies worldwide. Sign up and protect your organization from phishing attacks in less than 5 minutes