The Relevance Of Anti-Phishing Security Solutions In Today's Rising Threat Landscape
What is phishing?, according to phishing attack definition, it is a social engineering attack where hackers trick novice users into sharing sensitive information. It includes using spoofed e-mails, spams and Trojan hosts to gain unauthorized access to usernames, passwords, credit card numbers, etc.
Anti-phishing software and hardware help organizations and individuals to prevent phishing attacks. They are intelligently crafted to detect fraudulent websites and e-mails even when the users fail to do so. They restrict access to malicious links and attachments to protect the users' systems. Thus, organizations and individuals must deploy these technologies to reduce their vulnerabilities.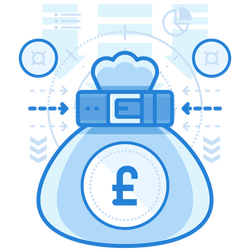 Why Is There A Growing Need For Phishing Protection?
In today's digital era, most businesses are moving towards digital communication methods. Banks, stocks, and e-commerce websites offer the facility of conducting online transactions through web-based applications. Consequently, phishing attacks are also on the rise in web-based systems.
Phishing attack prevention is essential because hackers threaten the websites and users with identity theft, which leads to compromising the user account. Adversaries then carry out illegal transactions on behalf of the user. For enterprises, phishing poses a grave security risk. Hackers gain access to crucial business plans which they sell at exorbitant prices to their rivals. Thus, the need for efficient defense mechanisms is evident, both at the individual and enterprise level.
Anti-Phishing Security Programs To Stop Phishing Attacks
There are both hardware and software technologies which prevent users from falling prey to phishing scams. The software goes way beyond a basic anti-spam firewall. They deploy intelligent and high-end features to provide all-round phishing protection. The software and tools which secure the personal data offer effective phishing prevention.
Anti-phishing security programs identify phishing content hidden in the e-mail, website, or other digital transactions which hackers use for unauthorized access.
These programs block suspicious content right away or warn the users through notifications or alerts.
They get attached to e-mail clients, browsers, and toolbars.
They display the website's real domain name. It helps users to identify fake sites disguised as legitimate ones.
The type of business, network, and the priority towards countering cyber-threats are the key points which organizations consider before choosing any hardware or software anti-phishing solution. With many solution providers in the market, it might be a tough choice; eventually, every business figures out the right appliance.
Anti-phishing software: modusCloud, Swordphish
Anti-phishing hardware: WebTitan Gateway, Protector P500, ESA C690X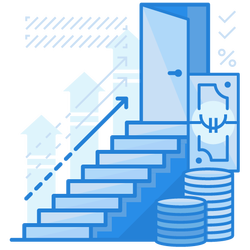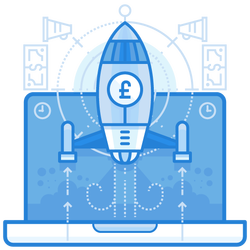 What Do Anti-Phishing Solutions Promise?
Improve defenses to beat phishing attacks: These programs span the technical, procedural, and educational controls to provide a multi-pronged approach to tackle phishing threats. Phishing e-mails are extremely difficult to detect because these don't always contain a malicious payload. Anti phishing solutions ensure 24/7 security monitoring with accurate and intelligent detection capability.
Help in fighting back threats: Hackers attempt to capture employee passwords to impersonate corporate officers. The anti-phishing programs prevent such impersonation attempts by offering 2-factor authentication.
Deploy advanced filtering technology: These programs use attachment sandboxing, URL filtering (that deploys URL proxying and time-of-click analysis) and content disarm and reconstruction (CDR).
Provide gateway security: Anti-phishing solutions offer accuracy and protection power against phishing attacks. They deploy desktop and web gateway security to prevent infections from malicious URLs and attachments.
Enforce higher-trust authentication: The anti-phishing security solutions encapsulate all the stakeholders for 100% protection. The higher-trust authentication gets woven around system administrators, users handling sensitive information, and users with remote access to corporate resources.
Check internal controls: These programs strengthen internal process controls, especially on financial transactions. Thus, it mitigates the risk of misguided actions by employees.
Conclusion
Phishing attacks are becoming a serious concern, and many anti-viruses and anti-phishing software companies are making advanced tools for digital security. They are equally beneficial to individuals as well as organizations. However, communication within the organization is also essential to counter cyber threats. By employees becoming more aware and educated about the evolving threat landscape, the business as a whole becomes more vigilant. It is a potent weapon to counter phishing attacks. So, how to avoid phishing attacks? One can prevent falling prey to phishing scams by deploying adequate precaution and security with the help of anti-phishing awareness and software.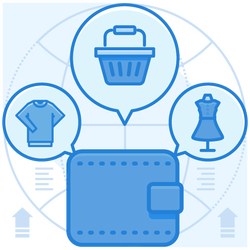 Enterprise-class email protection without the enterprise price
For flexible per-user pricing, PhishProtection's integrated email security solution protects your employees from business email compromise (BEC) and many other email threats. 24×7. On any device. With features you'd expect in more expensive solutions:
All Plans Come With
Stops business email compromise (BEC)
Stops brand forgery emails
Stop threatening emails before they reach the inbox
Continuous link checking
Real-time website scanning
Real time alerts to users and administrators
Protection with settings you control
Protection against zero day vulnerabilities
Complete situational awareness from web-based console
Join 7500+ Organizations that use Phish Protection
Phish Protection works with System Administrators, IT Professionals and IT Executives in thousands of companies worldwide. Sign up and protect your organization from phishing attacks in less than 5 minutes