Office 365 ATP Anti-Phishing Capabilities
If your business has an Office 365 subscription, then you automatically have Advanced Threat Protection (ATP). This is a cloud-based email filtering service that helps you fight off phishing attacks from cybercriminals.
As an automatically always-on feature, this can be a great place to start for your digital defenses, along with a robust antivirus program. Read on to find out what Office 365 ATP anti-phishing capabilities there are.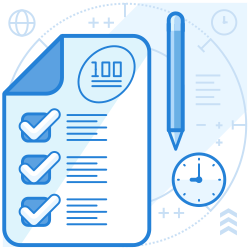 Anti-phishing policies
Anti-phishing policies can be set up by your global administrators or security admins. The policies set the parameters for whether an email gets blocked or accepted. How office 365 advanced threat protection anti-phishing checks these emails is through machine learning models. This enables it to not only check the messages but also to pair it with the appropriate actions.
You'll get to enjoy flexibility with Office 365's anti-phishing policies. From a single individual to your entire organization, you can pick to whom and where the policies are applied.
Mailbox intelligence
This feature uses machine learning to determine a user's email patterns with their contacts. With this information, the AI can better distinguish between genuine and phishing emails.
If you turn this protection office 365 feature on, you'll not only get improved interception of malicious emails, but you'll also have less false positives. This means your important emails won't be mistakenly sent to the junk folder.
MORE : Phishing email examples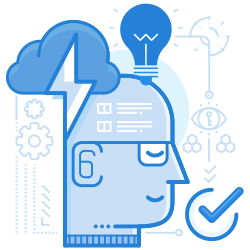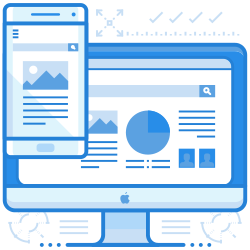 Reinforce ATP anti-phishing with additional software
You may think that since Office 365 already has a native security solution, you're set. But that's not true. Anti-phishing software isn't Microsoft's core expertise, which means there may be vulnerabilities in Office 365 ATP anti-phishing.
By adding anti-phishing software, you can protect your organization from advanced threats such as zero-day vulnerability exploits from office 365 phishing email. Adding to your defense system is never a bad idea since it can provide complete coverage for all sorts of phishing attacks.
Enterprise-class email protection without the enterprise price
For flexible per-user pricing, PhishProtection's integrated email security solution protects your employees from business email compromise (BEC) and many other email threats. 24×7. On any device. With features you'd expect in more expensive solutions:
All Plans Come With
Stops business email compromise (BEC)
Stops brand forgery emails
Stop threatening emails before they reach the inbox
Continuous link checking
Real-time website scanning
Real time alerts to users and administrators
Protection with settings you control
Protection against zero day vulnerabilities
Complete situational awareness from web-based console
Join 7500+ Organizations that use Phish Protection
Phish Protection works with System Administrators, IT Professionals and IT Executives in thousands of companies worldwide. Sign up and protect your organization from phishing attacks in less than 5 minutes