How Office 365 Advanced Threat Protection Works
Does your workplace use Office 365? Do you have sensitive company data that needs to stay contained within your organization? Then security should be something on the top of your priorities list.
In this article, we explain how Office 365 Advanced Threat Protection safeguards your company's data, and how you can take it a step further for maximum effectiveness.
How
Microsoft Advanced Threat Protection
helps
To prevent phishing, Office 365 has something called Advanced Threat Protection (ATP). This feature is available as an additional plan alongside an Office 365 subscription. Here are some of the key features of ATP.
ATP Safe Attachments
ATP Safe Attachments checks your emails to see if the attachments are malicious. Your global or security administrator can set the appropriate policies.
When a user under your ATP policy checks their emails, ATP Safe Attachment will scan them and take the appropriate actions according to the policy settings.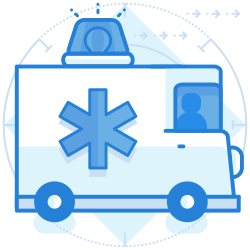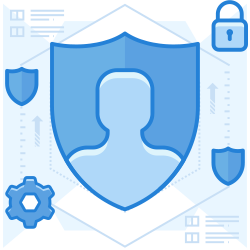 ATP Safe Links
This feature checks the URLs contained within emails and Office documents. Before emails reach the inbox, they go through Office 365 Exchange Online Protection. There, signature-based malware protection, anti-spam and malware, and internet protocol (IP) are applied to the emails.
Once those are applied, the user can then open the email. If they click on a link, it's immediately flagged as safe, malicious, or blocked. For malicious or blocked emails, you'll get a warning page. ATP Safe Links works with Office documents too.
If any links in emails or Office documents take you to a downloadable file, they're also scanned for anything harmful and blocked if necessary. This Office 365 email protection will help prevent viruses from being spread too.
Spoof intelligence
A good number of phishing attempts are done through spoofing, especially spear phishing and whaling. This is why it's vital you have the capabilities to recognize malicious spoofing immediately. Thankfully, if you have Office 365 Advanced Threat Protection, it's already built in and always on, for both your domains and external ones.
Not only can cybercriminals trick you by spoofing other organizations' email addresses, but they can spoof yours to fool others as well. ATP's spoof intelligence lets you specify which entities are allowed to spoof your domains and send emails for you so they won't be blocked.
This Office 365 spoofing protection has the intelligence to separate legitimate and malicious spoofing effectively, so neither end up in the wrong place.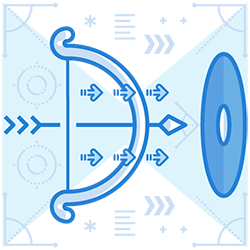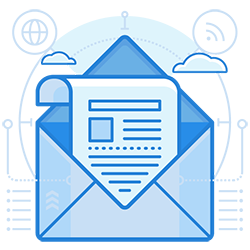 Anti-phishing capabilities
Office 365 phishing protection is done through its anti-phishing capabilities. By utilizing machine learning models with impersonation detection algorithms, it uses a sophisticated method to identify phishing.
Whenever emails come in, the machine learning models analyze them to determine if they're safe and what actions to take if they're not. These actions are based on the policies your security administrators set.
Mailbox intelligence can be used to also aid in detecting phishing attempts. This intelligence takes into consideration your email and communication habits for more accurate detection of phishing emails.
These anti-phishing capabilities can be applied to either individual people in your business or all of your domains.
They're part of Office 365 ATP, but you must define anti-phishing policies first to get protection.
Pair Office 365 Advanced Threat Protection with anti-phishing software
It's wonderful that Office 365 has a native security solution to ward off phishing attempts. But it's simply not enough. Office 365 Advanced Threat Protection works as a basic solution, but an add-on is necessary for full protection.
This is because anti-phishing is a niche industry where Microsoft performs only adequately. It's not their specialty, so there may be flaws in their software. However small they may be, it can be enough for a phishing attempt to slip through.
Getting office 365 anti phishing protection at your workplace can be a great way to get comprehensive protection against attacks. As a useful add-on, anti-phishing software can be the extra layer over Office 365 ATP to catch anything that bypasses its defenses.
Since all it takes is one successful attempt to cause disaster in your organization, consider implementing anti-phishing software as soon as possible. The ROI on it can be very high, as a phishing attack can potentially leak trade secrets.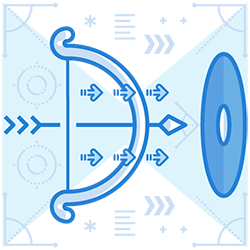 Enterprise-class email protection without the enterprise price
For flexible per-user pricing, PhishProtection's integrated email security solution protects your employees from business email compromise (BEC) and many other email threats. 24×7. On any device. With features you'd expect in more expensive solutions:
All Plans Come With
Stops business email compromise (BEC)
Stops brand forgery emails
Stop threatening emails before they reach the inbox
Continuous link checking
Real-time website scanning
Real time alerts to users and administrators
Protection with settings you control
Protection against zero day vulnerabilities
Complete situational awareness from web-based console
Join 7500+ Organizations that use Phish Protection
Phish Protection works with System Administrators, IT Professionals and IT Executives in thousands of companies worldwide. Sign up and protect your organization from phishing attacks in less than 5 minutes