Microsoft Exchange Online Advanced Threat Protection Takes Protection Against Cybercrimes to the Next Level
Microsoft Office 365 Phishing Protection is an in-built default feature that works against data-encroaching phishing attacks. However, phishing is such a huge problem that these features are often not enough. To counter phishing definitively, Microsoft ATP is required. This service acts as a supportive block for fortifying all Microsoft users against cybercrimes. Office 365 ATP anti-phishing protects your information from phishing attempts sent using emails, links, and other vectors. Advanced Threat Protection primarily comprises of:
Various policies against threat protection
An all-time view report system to monitor the performance of the system
Automated threat investigation along with response capabilities
Exchange Online Advanced Threat Protection or ATP is thus necessary to guarantee escape from the ever-increasing, and data-threatening cybercrime called phishing.
Microsoft is regularly developing new systems of threat protection. Almost all enterprises can easily afford the nominal fees that are being charged to activate the Advanced Threat Protection features. The state-of-the-art technology found in Office 365 Phishing Protection combined with ATP detects, analyzes, investigates, and responds to all kinds of threats. This protection has been extended to all data-storing and analyzing devices, including smart-phones, made for corporate use.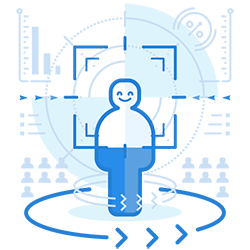 The Features Of Microsoft Advanced Threat Protection:
Some of the main features of Microsoft Advanced Threat Protection are-
Cloud Security Analytics: It is a significant aspect of the Office 365 Phishing Protection System. It works against phishing by protecting a large amount of data.
Threat Intelligence System: This system offered by Microsoft is quite synonymous with artificial intelligence. Besides, it is driven by a team of "Microsoft Hunters" and other security team members of the Intelligence Sect.
Some other features include safe links, safe attachments, spoof intelligence, advanced anti-phishing capabilities, and quarantine.
Though new features are being frequently incorporated into Office 365 Advaned Threat Protection, some of the latest features are as follows:
Office 365 Roadmap: It provides a list of the latest features rolling out.
Microsoft Advanced Threat Protection Service Description: It provides a recapitulation of the various features in Office 365 ATP along with their efficient utilization process.
Who Can Use Exchange Online Advanced Threat Protection (ATP)?
The Microsoft Advanced Threat Protection service is available only for eligible users who are licensed for Office 365 Education A5, Office 365 Enterprise E5 and Business Plans for Microsoft 365.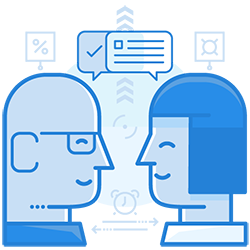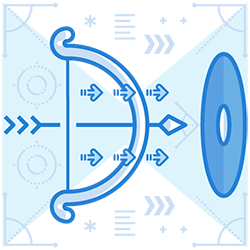 What If I Don't Need An Upgrade From My Existing Plan?
There is an option for users who do not feel the need to upgrade their plans. Exchange Online Advanced Threat Protection (ATP) can be purchased as an add-on premium pack just for $2 per month. ATP can be added to any of the below-mentioned Office 365 and Exchange Online plans:
Exchange Online Plan 1
Exchange Online Plan 2
Exchange Online Kiosk
Exchange Online Protection
Office 365 Business Essentials
Office 365 Business Premium
Office 365 Enterprise E1
Office 365 Enterprise E3
Office 365 Enterprise F1
Office 365 A1
Office 365 A3
Conclusion
The security services that are being offered by Microsoft in recent years are playing a crucial role in reshaping the entire security system of the digital world. These services enable people to work even more confidently and efficiently without any technical nuisance. Cybercrimes such as phishing attacks can be prevented by using the techniques offered by Microsoft Advanced Threat Protection. Such features are beneficial for employees as well as for the entire organization.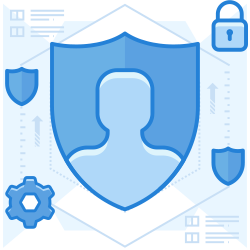 Enterprise-class email protection without the enterprise price
For flexible per-user pricing, PhishProtection's integrated email security solution protects your employees from business email compromise (BEC) and many other email threats. 24×7. On any device. With features you'd expect in more expensive solutions:
All Plans Come With
Stops business email compromise (BEC)
Stops brand forgery emails
Stop threatening emails before they reach the inbox
Continuous link checking
Real-time website scanning
Real time alerts to users and administrators
Protection with settings you control
Protection against zero day vulnerabilities
Complete situational awareness from web-based console
Join 7500+ Organizations that use Phish Protection
Phish Protection works with System Administrators, IT Professionals and IT Executives in thousands of companies worldwide. Sign up and protect your organization from phishing attacks in less than 5 minutes