Learn How Advanced Threat Protection Can Prevent Your Enterprise Network From Compromising On Vital Data
Computer network systems are perennially at threat from hackers. Cybercriminals are an intelligent lot who try to be one step ahead of the IT security teams. Hence, it becomes imperative for organizations to adopt advanced threat protection measures before hackers start targeting sensitive data.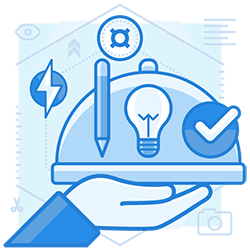 What Is Advanced Threat Protection (ATP)?
Advanced threat protection constitutes a category of security solutions that protect against sophisticated malware that can target computer networks and steal confidential data. It is available either as a managed service or a software solution.
They can have varying approaches and different components, but they work towards a common goal of protecting enterprise networks from cyber attacks.
How Does ATP Work?
ATPs have three primary goals.
Early Detection – Detect threats before they get a chance to access your network.
Protection – Deal with detected threats and defend your computer systems.
Response – Eliminate risks and respond to security incidents.
Each of these objectives requires the ATP to be capable of several specialized features. Let us discuss some of them.
Real-time Visibility – Threats loom everywhere on the internet. One needs continuous monitoring to be able to detect these risks before it becomes too late. In case the damage is done, it can become an expensive affair to restore the systems to its original state. In the meanwhile, the reputation of the business could be at stake.
Context – Security systems have the responsibility of prioritizing the threats and adopt the perfect response to eliminate them. Therefore, the threat alerts should contain the right context to maximize security effectiveness.
Awareness of Data – One needs to have a comprehensive understanding of the enterprise data and its sensitivity before determining whether the threats/risks can cause harm. These factors contribute to the formulation of the ideal response to the threat.
Identifying risk is crucial. Analyzing the threat is critical to be able to find a solution towards mitigating it. The security agencies that offer ATP handle such threats in the background while the enterprise keeps on conducting its business as usual. Thus, the analysis and the response to it occur behind the scenes. Therefore, Advanced Threat Protection should address these three critical areas.
Arrest the attack or eliminate the threat before it causes any harm.
Disrupt activities that are in progress and counteract those that have already occurred because of the data breach.
Interrupt the life-cycle of the attack, thereby ensuring that the threat does not proceed any further.
Thus, we have seen that ATP software should have the ability to prevent, detect, and respond to any kind of malware attack that can overcome conventional security measures like anti-virus, firewall, and IDS/IPS.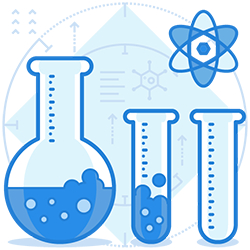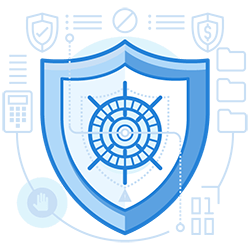 An Example Of Advanced Threat Protection
Office 365 Advanced Threat Protection
Microsoft Advanced Threat Protection safeguards your institution against malicious attacks posed by spurious links or URLs, emails, and collaboration tools.
Office 365 ATP anti-phishing includes the following features:
Threat Protection Policies – Your organization requires an adequate level of protection from malware. Microsoft Exchange Online Advanced Threat protection defines the policies that set the appropriate level of protection against such threats.
Reports – Viewing real-time reports is essential to monitor ATP performance.
Threat Investigation and Response Capabilities – Threats can be tricky. One needs to have a proper understanding of them to be able to identify them. Microsoft ATP uses leading tools to investigate the risk, foresee the potential consequences, and simulate the security systems to prevent these threats from creating irreparable damage.
Automated Investigation and Response Capabilities – By automating the entire threat detection and mitigation process, Microsoft ATP saves time and effort of your organization.
There are two plans available in Office 365 Advanced Threat Protection. They are ATP Plan 1 and Plan 2. Office 365 ATP Plan 2 is already available in Microsoft 365 Business, Office 365 Education A5, and Office 365 Enterprise E5.
One of the primary security services these plans provide is Office 365 Phishing Protection. It recognizes that the end-users are the most vulnerable in the entire security chain network. One can use all the advanced threat protection measures they want to, but if the ultimate end-user does not exercise enough care, the enterprise network is at grave risk. Thus, educating the end-user about the dangers of cyberattacks is also an integral responsibility of the security agencies that offer ATP services.
Enterprise-class email protection without the enterprise price
For flexible per-user pricing, PhishProtection's integrated email security solution protects your employees from business email compromise (BEC) and many other email threats. 24×7. On any device. With features you'd expect in more expensive solutions:
All Plans Come With
Stops business email compromise (BEC)
Stops brand forgery emails
Stop threatening emails before they reach the inbox
Continuous link checking
Real-time website scanning
Real time alerts to users and administrators
Protection with settings you control
Protection against zero day vulnerabilities
Complete situational awareness from web-based console
Join 7500+ Organizations that use Phish Protection
Phish Protection works with System Administrators, IT Professionals and IT Executives in thousands of companies worldwide. Sign up and protect your organization from phishing attacks in less than 5 minutes