Train Your Employees Against Online Threats: Best Phishing Tips For Employees
A few years before, the malware was the biggest threat to businesses, while phishing was only considered to be a threat to the masses. But the tide has changed now, and phishing has become a significant headache for enterprises.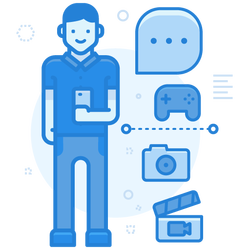 Employee Phishing Training
Security breaches occur not because of the lack of security backup in the organization, but mainly due to a lack of knowledge among the employees about phishing. Even a single malicious attachment download can corrupt the whole network in a few minutes.
Hence, enterprises must take phishing email training for employees seriously and should ensure that everyone in the organization is aware of the consequences of phishing and how to overcome it through training and phishing awareness presentations.
Treating Every Email As A Phishing Email
Employees need to be trained using employee phishing training to keep their eyes open for phishing emails. They need to be taught to treat every email as a phishing email. Employees need to be alert when clicking URLs on emails and downloading attachments.
The major problem with phishing emails is that it is tough to identify them as they are meticulously designed to resemble an email from a trusted source.
Remember that emails can appear deceptive. Hence, it is crucial to double-check every email. Email addresses can be spoofed, say, for example, if john@abc.com is one's trusted source, one can receive spoof email addresses like johnn@abc.com, see the "nn" here.
It is tough to identify when the user is browsing through hundreds of emails every day. But a single click of a URL or a single visit to a malicious website is enough to download malware onto the user's system and steal all sensitive information about the organization.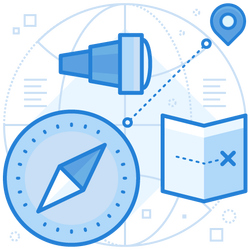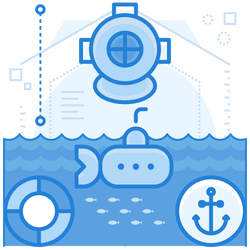 To Look Before Click
Hackers come up with all kinds of strategies to lure employees into clicking a photo, a URL, etc. People are always curious about scams and scandals, and when one receives a picture of a celebrity concerning a scandal, people fall for it immediately. And without a second thought, they click the link to know more about the scandal.
But little do they know that their security has been compromised. Yes, within moments of clicking a malicious link or downloading an attachment, a piece of sensitive information can be lost. So, it is always better to hover over any link or URL to double-check whether it is taking where it is originally intended to do so. If not, it is better to stay away from that link and report it immediately to the concerned IT department.
It is essential to remember that no trusted brand will ask any personal information or any other information through email. Another ploy that hackers employ these days is to lure people by offering some irresistible offers and deals. Users often get emails stating that they have won a lottery, won tickets to a show, or anything to lure them into clicking a URL or downloading an attachment.
Browse Safely
No one can refrain from browsing the internet for the threat of phishing. But what people can do to protect themselves from phishing is to browse securely.
Security experts recommend everyone to use secure websites when doing an online transaction or when providing sensitive information over the internet. By the word secure, it means here to use sites with "https" or simply put, to search in the address bar for a lock icon.
It is better to avoid using unsecured or public wifi to do any online transactions that involve entering credit card or other personal information.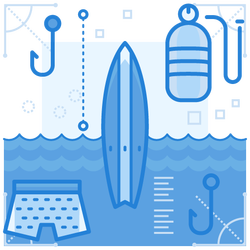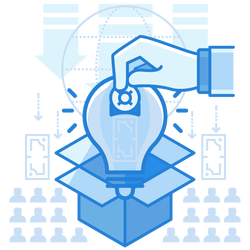 Using Antivirus Software
Security experts recommend people to install the best in class antivirus software to keep them protected from phishing. There are various anti-virus and anti-phishing tools out there for keeping your computers as well as networks safe.
Conclusion
Phishing is a significant problem for organizations around the world as they are losing a lot of money due to these security breaches caused due to phishing attacks. But if organizations provide sufficient phishing simulation training and circulate phishing training pdfs with thorough information amongst the employees, then phishing can be prevented to a great extent.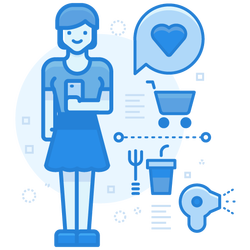 Enterprise-class email protection without the enterprise price
For flexible per-user pricing, PhishProtection's integrated email security solution protects your employees from business email compromise (BEC) and many other email threats. 24×7. On any device. With features you'd expect in more expensive solutions:
All Plans Come With
Stops business email compromise (BEC)
Stops brand forgery emails
Stop threatening emails before they reach the inbox
Continuous link checking
Real-time website scanning
Real time alerts to users and administrators
Protection with settings you control
Protection against zero day vulnerabilities
Complete situational awareness from web-based console
Join 7500+ Organizations that use Phish Protection
Phish Protection works with System Administrators, IT Professionals and IT Executives in thousands of companies worldwide. Sign up and protect your organization from phishing attacks in less than 5 minutes