Assessing Phishing Vulnerability With Phishing Simulation Training
Today, most enterprises, small or big, are moving their businesses online. While this provides uncountable advantages to the said organizations, there are also a few threats to the contrary.
Phishing is one of the major internet-related threats to any organization. A phishing attack is an act where cyber criminals attempt to steal confidential information or essential data from the victim for their ill intentions. These cybercriminals not only target the central or distributed databases but also target any exchange of information by an organization's employees. Learning about the types of phishing attacks forms an integral part of phishing simulation training. 
Types Of Phishing Attacks
Here are the types of phishing attacks that one should be aware of
Spear phishing
Spear phishing is a personalized phishing attack targeted to a specific group or an individual employee. These sophisticated attacks are highly dangerous to any individual or organization.
Email phishing
In this type of cyber attack, an attacker sends phishing emails in bulk. If any employee is not aware of email phishing, then they are susceptible to this attack. Email attachments and link manipulation can easily lead employees to phishing traps.
Malware
Malware based phishing techniques can be used to steal or sniff employee's data. These techniques include malvertising, virus, trojan horse, spyware, and keyloggers.
Man in the middle attack
Man in the middle attack is a trick where the victim believes that deal is being done with the trusted website, while in reality, the deal is with a sophisticated clone made by the attacker.
Voice or SMS phishing
Voice phishing or SMS phishing is a way to trick users into phishing traps using voice calling or short messaging service to get valuable information from them.
The Training
A phishing simulation tool can be used to conduct a fake phishing attack, which will be able to provide an organization a chance to review any vulnerability or weak spots their security.
A phishing simulation tool can replicate different types of phishing attacks on the organization's employees. If any employee falls for any particular phishing technique, then the organization can identify and determine the next step to mitigate that vulnerability.
Organizations can determine what kind of anti-phishing campaign or anti-phishing tool would be the best suitable investment based on the conducted phishing attack simulation.
An organization can conduct employee phishing training for protection against these phishing traps. Here are the different techniques through which the organization can train their employees:
Phishing awareness presentation
Presentation on phishing awareness by an industry expert can contribute a lot to the organization. It can be a valuable investment to train all the employees under one roof.
Anti-phishing tips for employees
There are common measures to prevent phishing attacks from succeeding. These common measures or tips should be efficiently shared with employees so that they can save themselves and the organization from phishing attacks.
Anti-phishing tool demo
Companies must use anti-phishing tools, but it is also important to invest in training their employees about utilizing those tools.
Timely Anti-phishing awareness
An organization is not just secure by conducting an anti-phishing awareness campaign once. Employees must be reminded of phishing threats from time to time. Once in a while, sending a small phishing training PDF or anti phishing email training for employees would go a long way.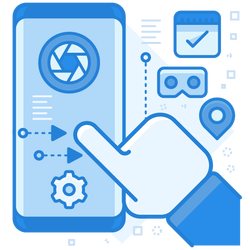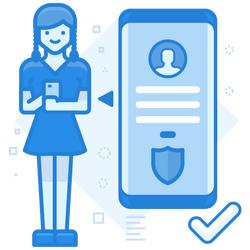 Conclusion
Many organizations are investing in anti-phishing awareness campaigns. However, most of them forget to evaluate training and its effectiveness, that is the crucial part. The organization is still exposed to phishing attacks if they conduct an anti-phishing campaign, which is not very efficient with their employees.
Phishing attack simulations should be done ordinarily by any organization, to be sure that all the employees are well aware and safe against any new phishing techniques or traps. Phishing simulation training is in the interest of the individual, the organization, and their customers as well to make sure that the anti-phishing campaign is successfully conducted and verify that the company is safe against any phishing traps.
Enterprise-class email protection without the enterprise price
For flexible per-user pricing, PhishProtection's integrated email security solution protects your employees from business email compromise (BEC) and many other email threats. 24×7. On any device. With features you'd expect in more expensive solutions:
All Plans Come With
Stops business email compromise (BEC)
Stops brand forgery emails
Stop threatening emails before they reach the inbox
Continuous link checking
Real-time website scanning
Real time alerts to users and administrators
Protection with settings you control
Protection against zero day vulnerabilities
Complete situational awareness from web-based console
Join 7500+ Organizations that use Phish Protection
Phish Protection works with System Administrators, IT Professionals and IT Executives in thousands of companies worldwide. Sign up and protect your organization from phishing attacks in less than 5 minutes