Phishing E-Mail Training For Employees – Ensure Safety Against The Key Threats That Organizations Are Facing Today
Phishing is a form of cyber-attack disguised in the form of e-mail threats. Phishing tricks the e-mail recipient into believing that the e-mail is of reasonably high significance to the user. The most striking thing about Phishing is that the hacker exhibits himself as a trusted entity or a well-established brand or organization to do business with the user. Thus, it becomes difficult for everyday users to distinguish between a possible threat and a genuine link to a website.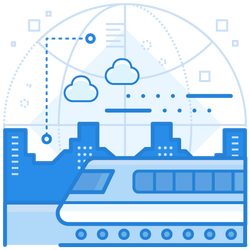 How Can Organizations Avoid Phishing of their Data?
It is not just employees who need to be careful of Phishing attacks. Instead, the organizations or companies should also take certain preventive measures to keep their data secure from attacks. The first step that organizations may take is to provide employee phishing training sessions.
It can be done by educating the employees and giving phishing simulation training in the form of mock phishing scenarios. The users will be sent genuine, and threat look-alike e-mails to help them identify threats and guide them to take necessary action.
Another significant step can be providing Phishing awareness presentations to the employees. All HTML e-mail messages can be converted into text-only e-mail messages to avoid dubiety.
Companies can detect threats, viruses, and blank senders by deploying SPAM filters in all data connections inside the organization.
Organizations can deploy security filters to block malicious websites and encrypt all sensitive information.
Companies can also take the help of online data protection systems available to combat attacks. Some chief service provider solutions include – Vade Secure, SecureHIM, Health Security solutions, etc.
Moreover, organizations can keep all security systems and patches updated and install antivirus software with schedule signature updates. Antivirus status must be monitored on all equipment to ensure basic safety.
Companies can also distribute phishing training pdf modules among their employees and recruits that can serve as a training guide, and organizations must first identify the type and frequency of threats based on the services provided or products offered by them. That is because the security breaches or threats faced by an IT company will be different from those faced by an advertising firm.
Moreover, once companies have detected the type, frequency, and solemnity of security threats that are likely to be faced by it, necessary training must be given to the employees. Also, the organization must make use of various online platforms and security systems available to avoid any security breaches.
How Can Employees Avoid Phishing?
Employees are an asset to any organization. It is essential to train and guide all recruits to counter such threats effectively by providing regular sessions where phishing tips for employees must be discussed. The nature of threats now focuses on aiming at employees that can retrieve the required information. Following are some steps by which employees can avoid phishing threats –
The first and foremost step that can be taken at the user's end is to gather necessary background information about phishing and other e-mail threats. Employees can ensure the security of their data only if they can identify such risks.
Employees can join online cyber training courses provided by reputed and trustworthy sites like Phishingbox, Cybrary, Global Learning Systems, etc. These platforms offer phishing e-mail training for employees or an organization as a whole. Such courses can play a crucial role in enabling users to counter phishing threats.
Employees can make use of personal security resources such as antivirus software for their systems to protect their data from threats. They can also make use of security resources and network restrictions imposed by the organization or company to handle such attacks.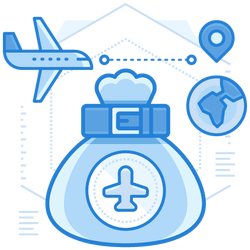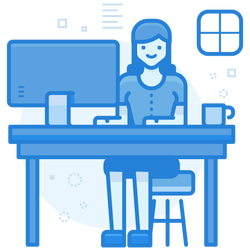 Conclusion
Phishing is not a recent threat. It has long existed in the form of hidden explicit links and unsecured websites that can easily steal the user's information. However, the nature of phishing threats has changed. The links and threats now look like genuine links for websites like Microsoft, Amazon, Office 365, etc. With the new and advanced means being used to create risks and links that are indistinguishable from other genuine links and websites, the process of catering with phishing threats should also be changed. There are multiple steps a company can take to protect its employees or users against phishing. If the employees are well informed and are aware of different ways that can be used to avoid security breaches, the stealth of information can be avoided.
Enterprise-class email protection without the enterprise price
For flexible per-user pricing, PhishProtection's integrated email security solution protects your employees from business email compromise (BEC) and many other email threats. 24×7. On any device. With features you'd expect in more expensive solutions:
All Plans Come With
Stops business email compromise (BEC)
Stops brand forgery emails
Stop threatening emails before they reach the inbox
Continuous link checking
Real-time website scanning
Real time alerts to users and administrators
Protection with settings you control
Protection against zero day vulnerabilities
Complete situational awareness from web-based console
Join 7500+ Organizations that use Phish Protection
Phish Protection works with System Administrators, IT Professionals and IT Executives in thousands of companies worldwide. Sign up and protect your organization from phishing attacks in less than 5 minutes