Domain Name Spoofing Prevention
Phish Protection Protects Your Users and Your Reputation
Phishing is a two-way problem
Most people in IT think phishing is a one-way problem. Stop threatening emails from reaching your employees and you've solved your phishing problem. But that just isn't true. There's another vulnerability to phishing and it's one that can cost you your business reputation.
If you're not using authenticated emails, your domain could be used against you. It's called domain name spoofing and attackers could use your domain to phish your customers. And whether intentional or not, the blame would land on you.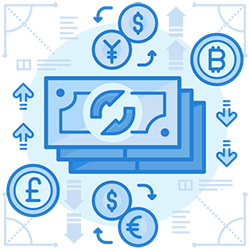 Domain name spoofing is more common than you think
According to the Federal Trade Commission, over 96% of companies operating are vulnerable to domain spoofing attacks in one form or another. According to other research, 91% of phishing attacks are display name spoofs. The bottom line is that domain name spoofing is probably threatening your company.
You might think with such a common problem that most organization would have addressed it, but you'd be wrong. Although there are technologies to combat domain name spoofing, because of their complexity, only between 21% and 53% of companies elect to deploy them, depending on the technology. For example, if your DMARC policy is not p=reject, that's a problem.
How to protect your customers from domain name spoofing
The best way to protect your customers from domain name spoofing is by sending cryptographically signed emails from an authenticated email server. That way when they receive your message they'll know it came from you and it hasn't been tampered with.
There are two technologies you can deploy to combat domain name spoofing. The first is SPF, or Sender Policy Framework. SPF prevents email spoofing by enabling the recipient to verify that the incoming email's IP address comes from a list of IP addresses authorized by the sender.
The other technology to prevent spoofing is DKIM (DomainKeys Identified Mail). Email servers are configured to attach a cryptographic signature to the outgoing email. The attached signature has everything the receiving party needs to verify that the email came from the server it said it came from. Combined with DMARC and it's reporting tools helps prevent phishing – both inbound and outbound phishing with your domain.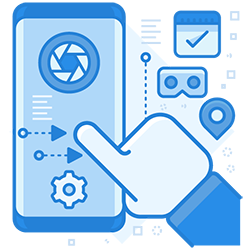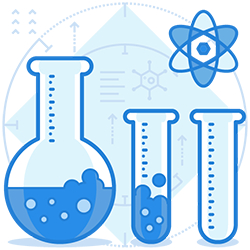 Two technologies—zero hassles
Phish Protection's Outbound SMTP service automates the signing of your outbound email with DKIM and improves deliverability with SPF. It's a managed SMTP service with strict guidelines and policies to protect the reputation of every piece of email sent by you.
Outbound SMTP service is included in Phish Protection's Advanced Threat Defense, a cloud-based, integrated, anti phishing solution and email protection suite of services that stops phishing, malware, spam and spoofing. With zero equipment to buy or software to install, Phish Protection is the easiest and fastest way to deploy domain name spoofing protection at your company.
It also works seamlessly with third party hosted systems like Office 365 giving you total office 365 email protection.
Enterprise-class email protection without the enterprise price
For flexible per-user pricing, PhishProtection's integrated email security solution protects your employees from business email compromise (BEC) and many other email threats. 24×7. On any device. With features you'd expect in more expensive solutions:
All Plans Come With
Stops business email compromise (BEC)
Stops brand forgery emails
Stop threatening emails before they reach the inbox
Continuous link checking
Real-time website scanning
Real time alerts to users and administrators
Protection with settings you control
Protection against zero day vulnerabilities
Complete situational awareness from web-based console
Join 7500+ Organizations that use Phish Protection
Phish Protection works with System Administrators, IT Professionals and IT Executives in thousands of companies worldwide. Sign up and protect your organization from phishing attacks in less than 5 minutes