Conducting Regular Employee Phishing Training Will Help Improve The Awareness Levels Of Your Employees
Educating the front-desk employees is imperative because they are the ones handling the emails of the business organization

Security awareness begins at home. Taking the necessary precautions to avert a tragedy is always better than reacting to its consequences. Business organizations have tremendous exposure to the Internet because of their constant online presence. It exposes them to considerable risk from hackers and other cybercriminals. Amongst the various cyber crimes, phishing remains one of the most preferred ones for hackers, as it provides them access to the computer system networks of businesses. Educating your employees about phishing is one way of empowering them to tackle the menace.
Employee Phishing Training – The Necessity Of The Hour
By now, you must be aware that all phishing attempts start with a seemingly innocuous phishing email. This email message remains harmless as long as you do not open it and download the malicious attachments or click on the spurious links in the message. Doing so releases the malware into your computer systems, whereby they go on to infect critical files and proceed to steal confidential information. One way of dealing with such a phishing email is to stop it in its tracks at the initial stage itself.
Your front-desk employee should be aware of such phishing attempts and the consequences it can bring to your organization. Therefore, employee phishing training should be foremost on the minds of the IT security team. A vigilant employee can play a tremendous role in identifying such phishing emails and protecting the organization from significant harm.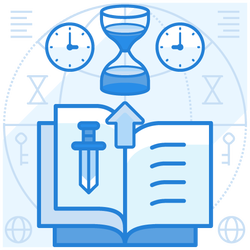 Phishing Awareness Presentation – An Ideal Way To Arouse Interest
You can have the best anti-phishing software systems installed on your computer networks. However, nothing can beat the intuition of an alert employee, as he/she can identify phishing emails that could have otherwise bypassed your robust security systems. Hackers are becoming smarter day by day. Therefore, businesses have to think out of the box to deal with such phishing attempts. Conducting phishing awareness presentation sessions for your employees not only educates them about phishing but also arouse an eager want in them to become vigilant and nip the menace in the bud by identifying such malicious attempts at the initial stage itself.
Phishing Training PDF – An Excellent Reference Tool
Employee phishing training is critical from the security angle. Similarly, it is also crucial that the employee remembers what is taught in the training sessions. One way of refreshing the memory of the employee is to load a Phishing Training PDF in the computer system. The employee will now be able to refer to this PDF file regularly to update his/her knowledge about phishing. It also serves as a tremendous reference tool for existing, as well as new employees.
Phishing Email Training For Employees – An Innovative Way Of Educating Employees
Security training can be a dry subject for many employees. However, your front-desk employees should be aware of phishing and the threats it can cause. Hackers/cybercriminals are always on the lookout for vulnerabilities in computer systems all over the world. Hence, they regularly try out the phishing emails in the hope that someone might fall for the bait. Business organizations should be vigilant against such attempts. Conducting programs involving phishing email training for employees keeps them on their toes and ready to identify malicious emails.
Phishing Simulation Training – Employee Participation Is Important
The endeavor should be to make it interesting for your employees. Usually, training sessions can be a bit of a drag. Therefore, IT security teams should try out innovative ways of employee phishing training. Mock-phishing your employees is an excellent way to enhance the awareness levels of the employees. However, such attempts require the sanction at the top-management levels. Testing your employees' preparedness and awareness levels by phishing them is one of the best ways to keep them on their toes. Such phishing simulation training is now gaining ground with many organizations using it to increase awareness about phishing.
Many organizations are going a step ahead and conducting contests among employees with incentives distributed to the best performer. It can bring in an increased level of employee participation, thereby benefiting the organization in the long run.
Phishing Tips For Employees – Tips That You Should Remember For A Lifetime
Here are some phishing tips for employees that should help them to be on their guard and identify phishing attempts at the initial stage itself.
A phishing email will not necessarily stand out from the others. It could appear to come from a legitimate source. A glaring example is the Office 365 Phishing Attack. The email message appears to originate from Microsoft with its branding and logos. Train your eyes to spot such spurious emails.
Email spoofing is prevalent today. Hackers disguise their address behind prominent looking addresses like support@microsoft.com, whereas the actual email link will be a spurious pqr@yahoo.com. Hovering the mouse over the links can help you identify the spoofing attempt.
Enticing, as well as threatening email messages, both, can be fantastic attempts at phishing. Maintain a cool head and treat all email messages in the same way.
Hackers can get personal at times. If you find an unsolicited email from an unknown sender in your own name, it is a classic case of a phishing attempt. Despatch the email to where it rightly belongs, the bin.
Grammatical or spelling mistakes are not always unintentional. Hackers make these mistakes purposely to target unsuspecting users. Be on guard, as genuine emails from reputed enterprises will not have such silly mistakes.
Shortened URLs are the trend today; they are convenient. However, they can be harmful at the same time, too.
Never open a Word Document or a PDF file that you suspect could contain a phishing attachment. It is better to be safe than sorry.
Final Words
Increasing awareness among your employees about phishing is the best way to protect your systems. Remember that no antivirus system can deliver 100% results all the time. You need vigilant employees to look out for email threats that bypass all security protocols and sit snugly in your email inbox. Imparting employee phishing training plays a tremendous role in improving the awareness levels of your employees.
Enterprise-class email protection without the enterprise price
For flexible per-user pricing, PhishProtection's integrated email security solution protects your employees from business email compromise (BEC) and many other email threats. 24×7. On any device. With features you'd expect in more expensive solutions:
All Plans Come With
Stops business email compromise (BEC)
Stops brand forgery emails
Stop threatening emails before they reach the inbox
Continuous link checking
Real-time website scanning
Real time alerts to users and administrators
Protection with settings you control
Protection against zero day vulnerabilities
Complete situational awareness from web-based console

Join 7500+ Organizations that use Phish Protection
Phish Protection works with System Administrators, IT Professionals and IT Executives in thousands of companies worldwide. Sign up and protect your organization from phishing attacks in less than 5 minutes